Print Friendly Version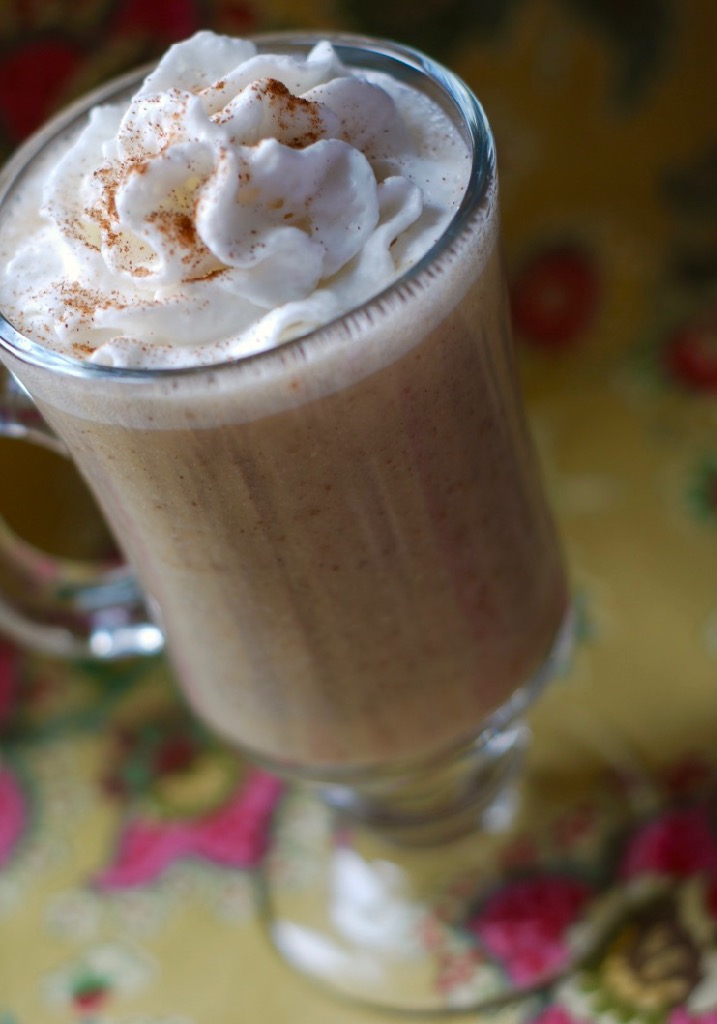 This healthy recipe combines your morning cup of tea and breakfast all in one. It's so delicious you could serve it as dessert.
Chai is my go-to beverage in the autumn and winter months. The spiciness is comforting, warming, and wonderful. Just the word, chai, brings to mind cozy blankets and slippers on a snowy day. In fact, I think I'll go make one of these right now and enjoy it in front of the fireplace with a good book.
What is your favorite coffee or tea beverage?
for one big smoothie or two small smoothies:
1/2 cup strong, brewed chai tea
1/2 cup oat milk
1 frozen ripe banana, sliced
1 Tablespoon old fashioned, rolled oats, uncooked
1 Tablespoon flax meal
1 pinch ground cloves
1 or 2 pinches ground cinnamon
4 ice cubes, optional
coconut whipped cream (optional)
Brew tea using only 1/2 cup of water, and set aside to cool. Once cold, squeeze tea bag to release all of the liquid. Discard tea bag. Pour tea in blender with the rest of the ingredients, except for the whipped cream. Blend smooth and pour into a big glass or two small glasses. Top with some of the coconut whipped cream (if using), and another pinch of cinnamon for garnish. Serve.
Enjoy!
~Melissa
You may enjoy these related posts: