Print Friendly Version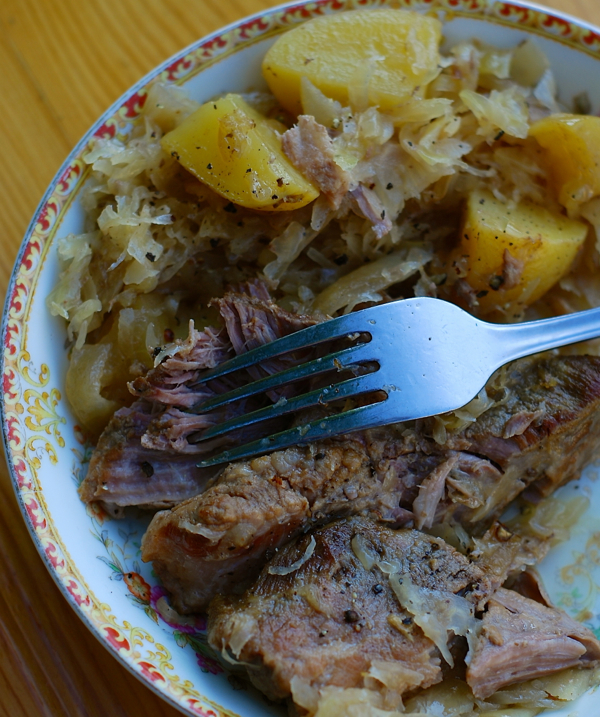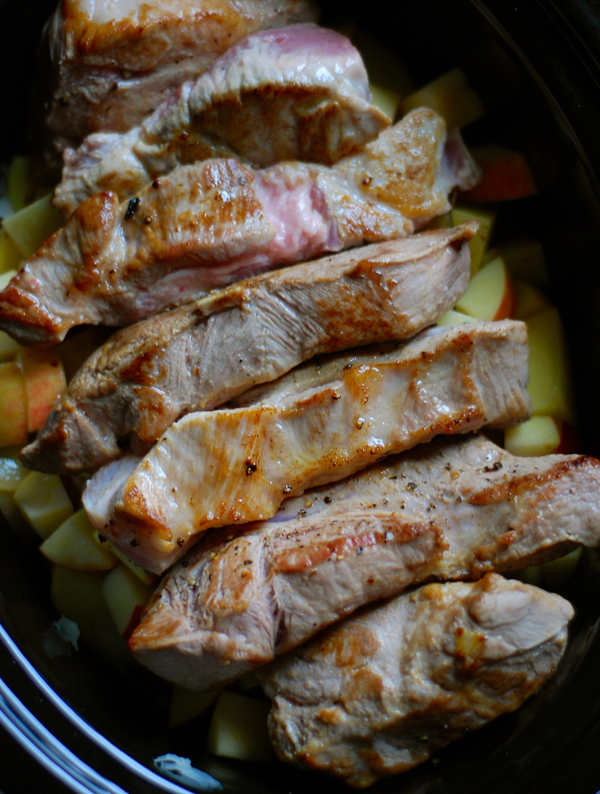 There's just something about recipes with apples, brown sugar, and kraut that scream fall to me. It's still pretty warm outside so I'm not totally into the bread and soup scene yet, but something happens after we go shopping for school supplies. Know what I mean? I crave comfort food!
Here's my favorite way to make tender, juicy, country brown sugar ribs with apples, potatoes, and kraut. It's so delicious and comforting, and you make it in your Crock Pot slow cooker so you don't have to worry about heating up the kitchen. I think you're going to love this!
serves 6
32 oz. Polish or Bavarian-style sauerkraut
 6 medium potatoes, unpeeled and cubed
1 large onion, coarse chopped, browned
2 tart apples, unpeeled, cubed
4 lb. boneless country ribs, lightly browned on all sides
2 to 3 Tablespoons olive oil (for browning onions and ribs)
1/2 cup brown sugar
brown mustard for serving (optional)
salt and pepper
Place sauerkraut, including the juice from the jar, in the bottom of a 6 to 8 quart Crock Pot. Top with the cubed potatoes, browned onion, apple chunks, and browned ribs. Top with an even layer of brown sugar, and sprinkle a little salt and pepper over the top. Cover slow cooker and cook on the HIGH setting for 4 to 6 hours. After the ribs have been cooking for about 3 hours, gently stir all the ingredients together and immerse the ribs in the juices. Serve when ribs are fork tender and potatoes are completely cooked through and no longer crunchy. Serve in bowls with brown mustard, if you wish.
Enjoy!
~Melissa
You may enjoy these related posts: