Print Friendly Version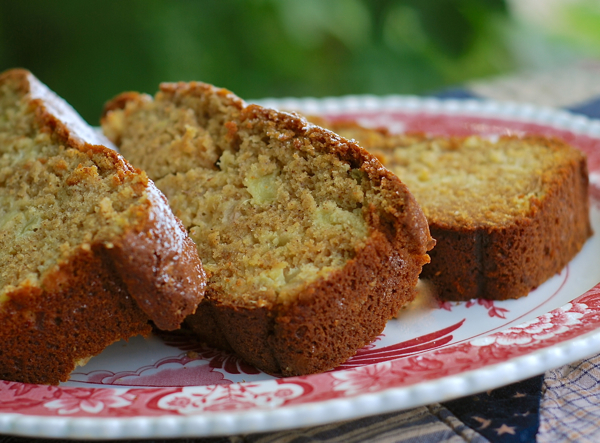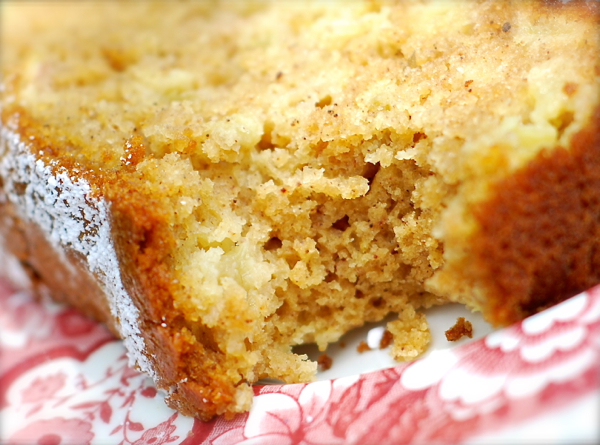 Ready for another fabulous way to enjoy all that rhubarb that's taking over your garden? Ohmygosh. This is delightful! So easy to make, and the addition of vanilla pudding makes it  sooooo super moist and delicious!
~ preheat oven to 350 degrees F. ~
1 and 3/4 cups all purpose flour
1 (3.4 oz) box dry, instant vanilla pudding powder
1 Tablespoon baking powder
1 teaspoon baking soda
2 teaspoons cinnamon
1/4 teaspoon nutmeg
1/2 cup melted butter OR vegetable oil
1 cup sugar
2 heaping cups chopped, fresh rhubarb
2 large eggs, lightly beaten
1/2 cup milk
powdered sugar for topping (optional)
Generously butter an 8 and 1/2 x 4 and 1/2 inch  loaf pan.
In a large mixing bowl, combine: flour, instant vanilla pudding powder, baking powder, baking soda, cinnamon, and nutmeg. Mix with a wire whisk. Set aside.
In another mixing bowl, combine: melted butter, sugar, rhubarb, eggs, and milk. Mix just to combine.
Add the wet ingredients to the dry ingredients and mix just until everything is evenly combined. Batter will be thick.
Pour into prepared loaf pan and bake for 60 to 65 minutes, or just until a toothpick inserted into the center of the loaf comes out with a few moist crumbs on it. Cool in pan on wire rack for 10 minutes. Gently remove bread from pan and allow to cool completely on wire rack before slicing and serving. Sprinkle top of loaf with powdered sugar to make it pretty.
Enjoy!
~Melissa
You may enjoy these related posts: