Print Friendly Version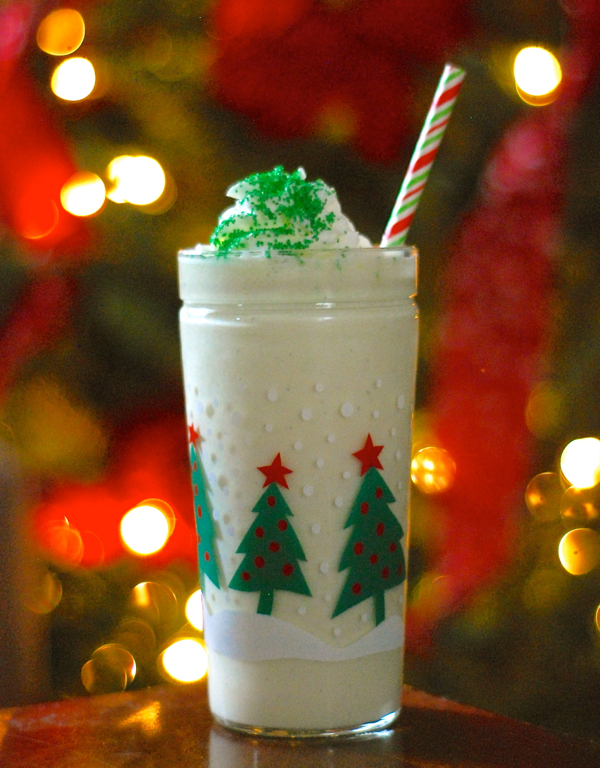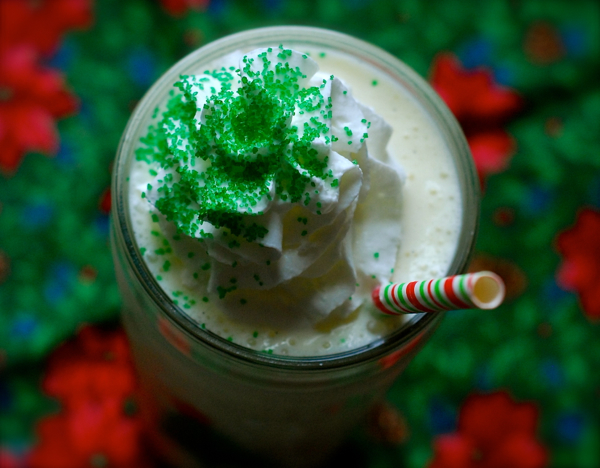 A yummy, creamy, dreamy eggnog shake! You can make this with or without a shot of rum, depending on who you're mixing it for. We love these because they make an awesome cocktail for the adults and a fun, sweet dessert for the kiddos!
for one eggnog shake:
3 large scoops vanilla ice cream
1 cup premium eggnog
1/4 teaspoon nutmeg
1 shot rum (optional) OR 1/4 teaspoon rum extract (for non-alcoholic version)
sweetened whipped cream for topping
sprinkles (or more nutmeg) for garnish
Place ice cream, eggnog, nutmeg, and rum/rum extract in the bowl of a blender. Blend until smooth. Pour into a tall glass. Top with whipped cream and nutmeg/sprinkles. Serve with a cute straw.
Enjoy!
~Melissa
You may enjoy these related posts: