Print Friendly Version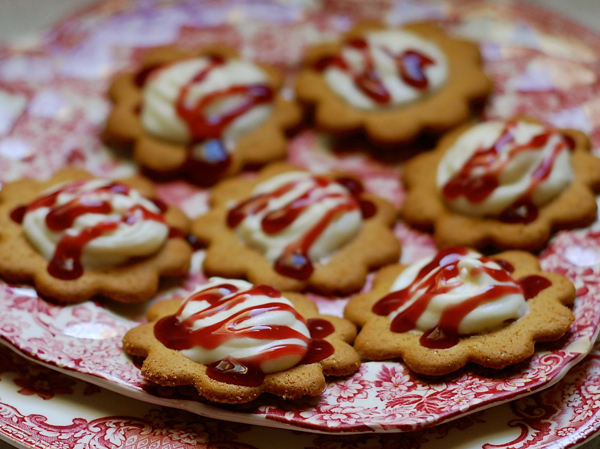 Need a quick dessert? If you have these 3 ingredients, and 10 seconds on your hands, you're in business!
If you don't have the thin ginger cookies shown, you can certainly use graham crackers, shortbread cookies, or any thin wafer cookie!
Ready?
thin ginger cookies (or your favorite wafer cookies)
Philadelphia cheesecake filling, sweetened cream cheese, or icing mixed with cream cheese and whipped smooth
raspberry sauce (or your favorite dessert sauce/syrup)
Place cookies on a plate. Spread a little cheesecake filling over the top. Drizzle your favorite dessert sauce/syrup over the tops of the mini cheesecakes and serve! Voila, dessert!
Enjoy!
~Melissa
You may enjoy these related posts: