Print Friendly Version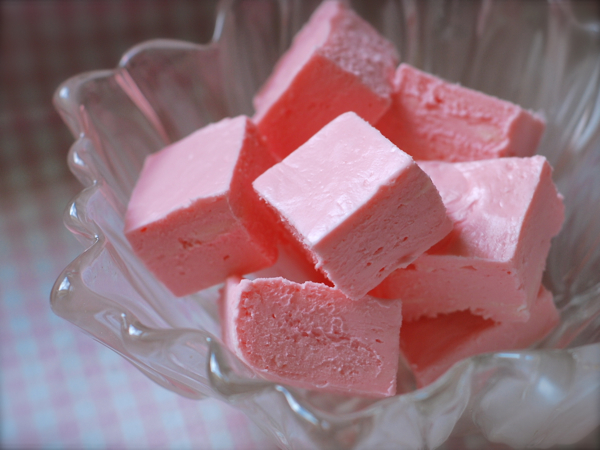 Another easy, two ingredient recipe for frosting fudge!
One of my readers wrote to me asking if I had a recipe for strawberry fudge, so I decided to make up a batch using strawberry frosting and white chocolate chips. It's heavenly! Strawberry lovers, rejoice!
This would make a lovely Christmas gift for the strawberry lovers in your life!
2 cups white chocolate chips
1 (1lb.) container pre-made strawberry frosting
Spray a 9×9 baking pan with Baker's Joy cooking spray, or oil the pan and then dust lightly with flour.
In a microwave safe bowl, melt the white chocolate chips in 20 to 30 second increments, stirring well between each burst.
Once chips are melted, stir in the entire container of frosting. Mix well and then transfer to prepared pan. Press into an even layer using your fingers or a rubber spatula. Chill for 2 to 6 hours prior to slicing and serving. This will keep, in a covered container in your refrigerator, for 1 month.
Enjoy!
~Melissa
You may enjoy these related posts: