Print Friendly Version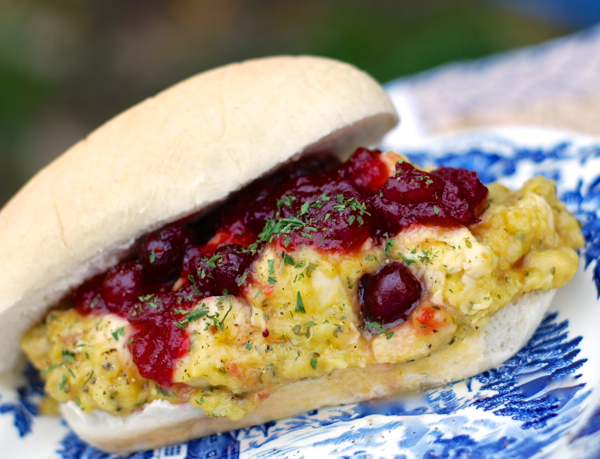 These sandwiches are like Thanksgiving dinner in sandwich form. Serve with sweet potato fries and a little salad, and you have a complete meal!
serves 6 to 8 people
3 boneless skinless chicken breasts, cubed and browned
2 teaspoons oil or butter
6 oz. package chicken Stove Top stuffing mix, unprepared
1 teaspoon onion powder
1 teaspoon freshly ground black pepper
1 (10 oz.) can condensed cream of chicken soup, undiluted
10 oz. chicken stock or broth
whole berry cranberry sauce
fresh or dry parsley for garnish, optional
French rolls or croissants
Brown chicken in oil or butter until about half way cooked. Transfer chicken, dry stuffing mix, onion powder, pepper, cream soup, and chicken stock to a 4 quart slow cooker. Stir well. Cover and cook on HIGH for 2 hours or LOW for 4 hours. Stir gently. Spoon onto sandwich buns or croissants. Top with a little cranberry sauce and garnish with parsley.
Enjoy!
~Melissa
You may enjoy these related posts: