Print Friendly Version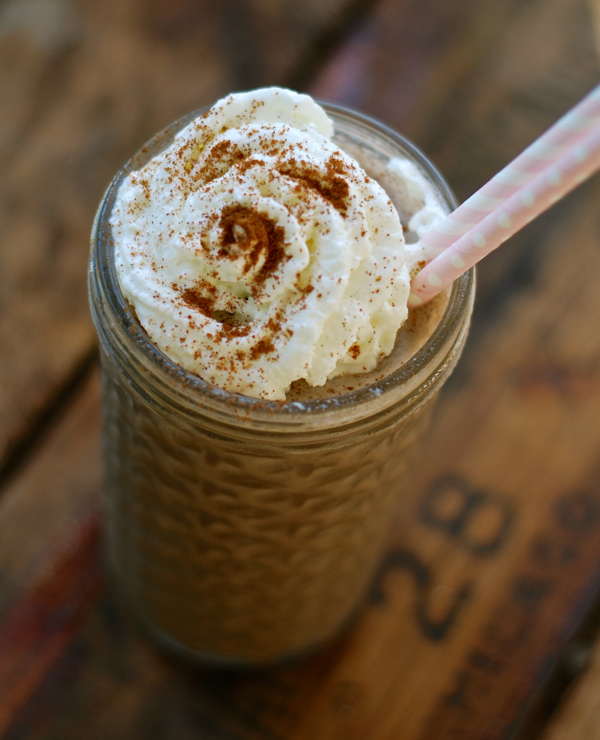 This delicious, healthy smoothie is a great way to jump start your morning and fill you up until lunch time! You could use regular or decaf instant coffee in this, depending on if you want or need the caffeine boost. If I make these in the evening, as a dessert, I always opt for the decaf version.
for one big smoothie:
1 cup plain greek yogurt (nonfat or whole milk versions both work)
1/3 cup almond milk
1 large, ripe banana
1 to 2 Tablespoons pure maple syrup or raw honey (taste for desired sweetness)
1 Tablespoon virgin coconut oil (we use Trader Joe's)
1 Tablespoon unsweetened dark cocoa powder
1 teaspoon regular or decaf instant coffee powder
1/4 teaspoon cinnamon + more for garnish
a large handful of ice
sweetened whipped cream for topping (optional)
 Place all ingredients in the blender, except for the whipped cream. Blend until smooth and frothy. Pour into a tall glass and garnish with a dollop of whipped cream and a sprinkle of cinnamon, if you wish.
Enjoy!
~Melissa
You may enjoy these related posts: