Print Friendly Version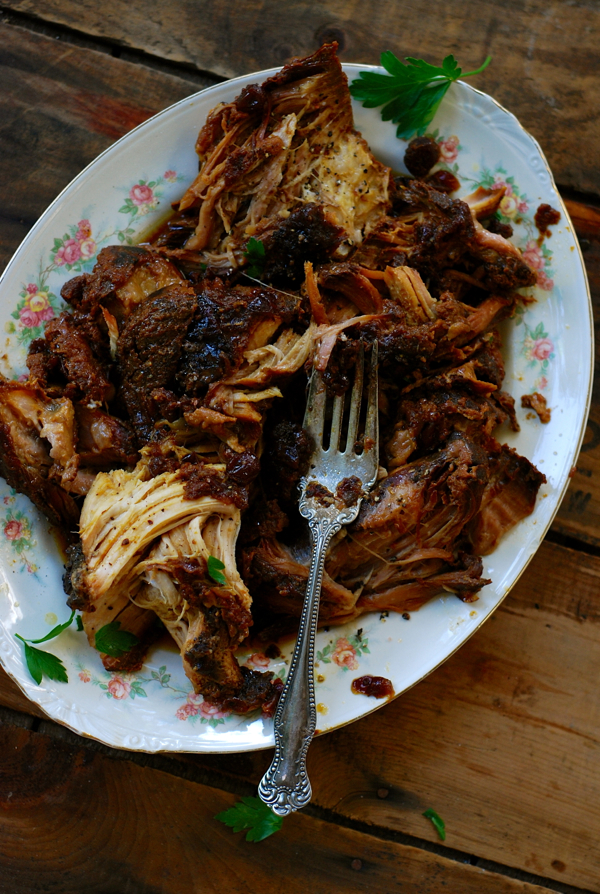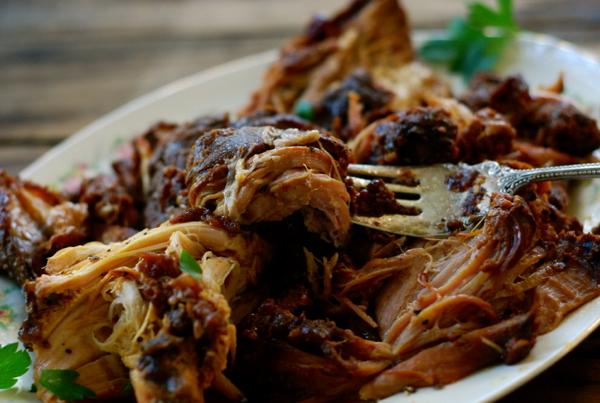 Who else out there loves using their slow cooker during the summer? There are so many great summer dishes you can make. They're so fast to prepare! This one calls for minimal ingredients, and it's versatile. You can use the sweet, shredded pork as a sandwich topping (as you would pulled pork.) Just toast a big sourdough bun, and pile it high with the juicy pork and your favorite cold, crisp slaw.
Use leftovers as a topping for nachos or tacos. I've made this into pulled pork chili before and it was fabulous.
Last night we had it with oven roasted root veggies and chevre. It was so delicious and satisfying.
3 lb. ribeye pork roast
1 can whole cranberry sauce
1/4 cup raw honey
1/4 teaspoon ground ginger
1/8 teaspoon ground cloves
1/8 teaspoon freshly grated nutmeg
freshly ground pepper, to taste
sea salt, to taste
Place the pork roast in the bottom of a 3 to 4 quart slow cooker. Mix the cranberry sauce, honey, ginger, cloves, and nutmeg in a medium mixing bowl until well blended. Pour over roast. Turn meat a few times so it's coated with the sauce. Cover slow cooker and place on the LOW setting for 7 to 8 hours, or until roast is falling apart and tender.
Enjoy!
~Melissa
You may enjoy these related posts: