Print Friendly Version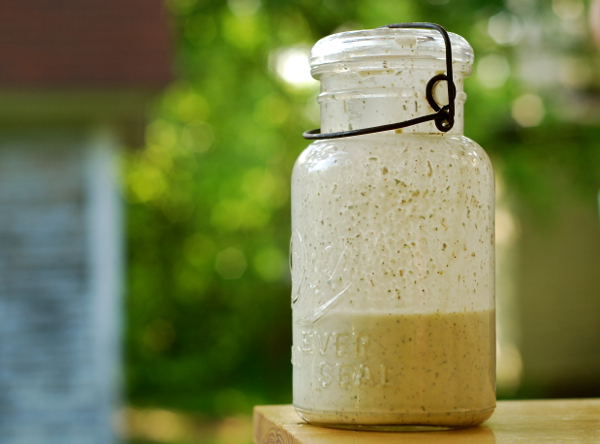 Here's a delicious ranch dressing I created especially for a new fish taco recipe. I wanted something herby, lemony, and ranchy to mix with my slaw. Ohmygosh. This is fantastic. Serve it on salads, as a veggie dip, or in place of tartar sauce! Delish!
1/2 cup real mayonnaise
1/3 cup parmesan cheese (powdered or grated)
juice and zest of one small lemon
1/2 teaspoon freshly ground pepper
1 teaspoon onion powder
1 teaspoon garlic powder
1 Tablespoon fresh thyme leaves
1 Tablespoon freshly snipped chives
 1 Tablespoon fresh dill, chopped
buttermilk for thinning, if needed
Mix all in a large bowl and whisk until smooth. Add a little buttermilk if you like a thinner dressing. Transfer to a canning jar with a tight fitting lid and refrigerate until ready to serve. This dressing will keep, refrigerated, for one week.
Enjoy!
~Melissa
You may enjoy these related posts: