Print Friendly Version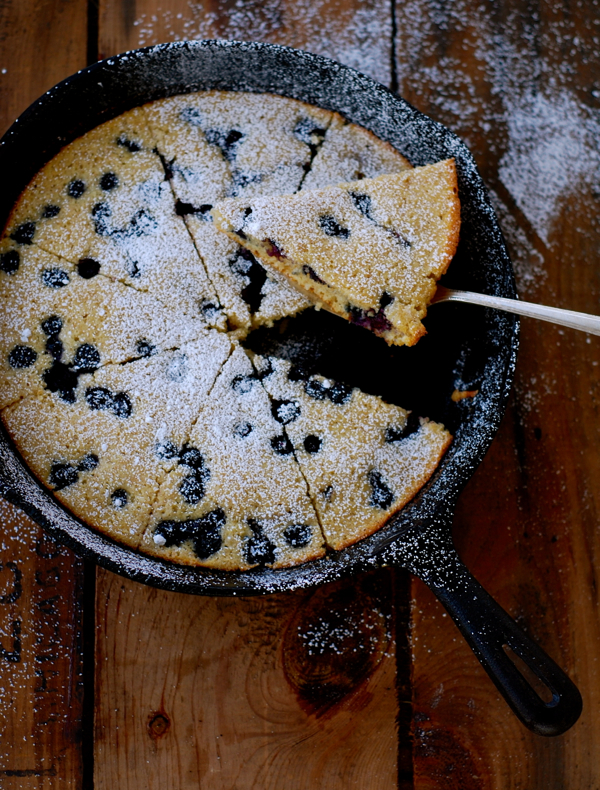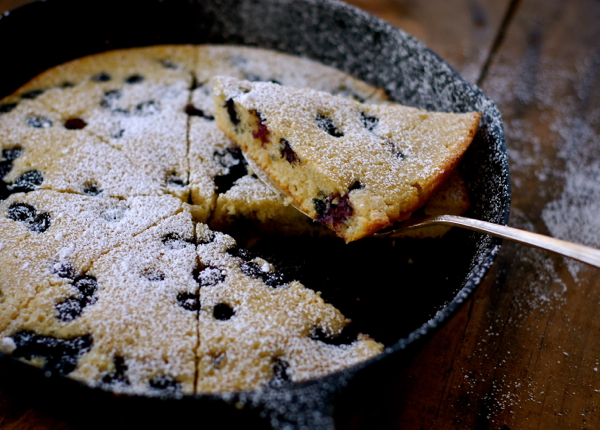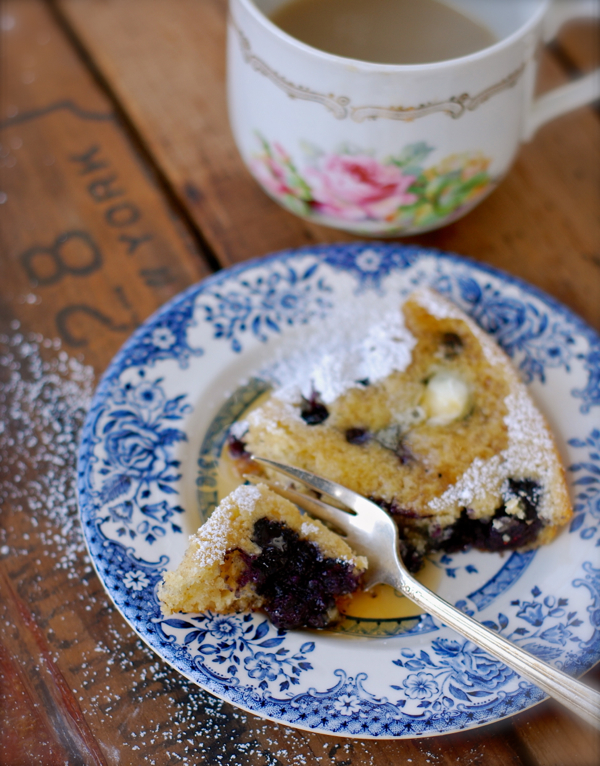 What's the best, easiest way to make blueberry pancakes? In a skillet, of course! This recipe will serve 4 people. Make up your favorite eggs and bacon or sausage to go with this delectable dish.
~ preheat oven to 375 degrees F. ~
1/2 cup all purpose flour
1/2 cup whole wheat flour
3 Tablespoons sugar + more for top
1 and 1/2 teaspoons baking powder
1/2 teaspoon salt
1/2 cup milk
1/4 cup cream
1 large egg
3 Tablespoons unsalted butter, divided
1 heaping cup blueberries
1/8 teaspoon nutmeg
powdered sugar (for topping)
maple syrup OR lemon wedges for squeezing over pancake
Place rack in upper third of oven. Place a 10 inch cast iron skillet in preheated oven.
Whisk flour, sugar, baking powder and salt in a bowl.
In another bowl, whisk milk, cream, egg and 2 Tablespoons butter (melted.)
Mix wet ingredients and dry ingredients together until just combined.
Remove skillet from oven. Add the remaining Tablespoon of butter and swirl it around so it coats the bottom of the pan. Add batter to pan and sprinkle top evenly with blueberries, a little more sugar and the nutmeg. Place in oven and bake for 25 minutes or until golden brown around the edges and completely set.
Remove from oven and allow to rest for 5 minutes prior to cutting into wedges and sprinkling with powdered sugar. Plate and top with maple syrup OR more powdered sugar and fresh lemon juice.
Enjoy!
~Melissa
You may enjoy these related posts: