Print Friendly Version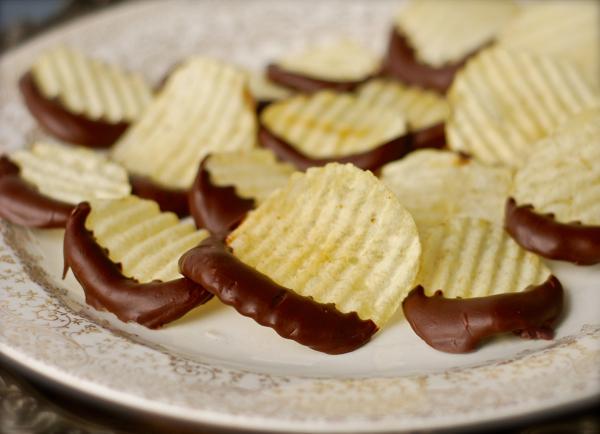 Sweet and salty. Need I say more? Seriously, this is quite the snack. The sweet creamy chocolate is the perfect accompaniment to the crispy, salty chip. Make a bunch for your next party!
2 cups semi sweet chocolate chips
8.5 oz bag salted, plain ripple potato chips
Place a long length of waxed paper on your counter.
Melt chocolate in a microwave safe bowl in 15 second bursts, stirring in between each melting session. Do this just until the chips have melted, watching carefully so the chocolate doesn't burn.
Dip chips part way in the chocolate and lay them out on the waxed paper as you work. Do this until you run out of chocolate. You'll have some chips left over.
Allow chocolate to completely cool and set before serving. Place whatever you don't eat right away in an airtight container.
Enjoy!
~Melissa
You may enjoy these related posts: