Print Friendly Version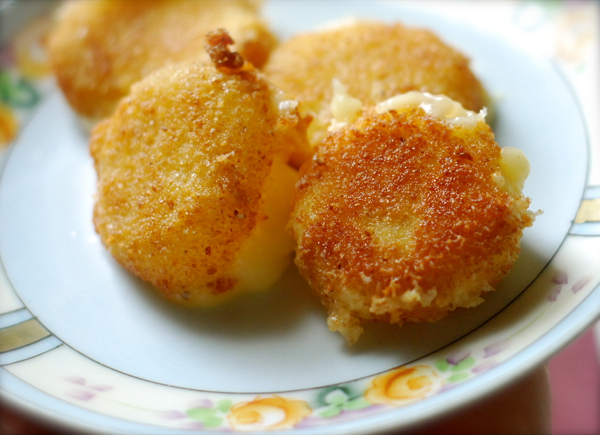 These adorable little fried cheese rounds make the perfect appetizer for a romantic celebration. I did a test run prior to Valentine's Day so I could share this very special recipe with you. I've come up with a few tricks to help insure that the cheese doesn't turn to greasy goo in the bottom of your skillet. Just follow the easy, step by step instructions and you'll see it's really simple. You need to make sure your oil is hot enough, and you can't try to cook all the cheese at once.
You can serve the fried cheese rounds plain or with your favorite dipping sauce. If I'm not serving them with bread I offer honey Dijon as a dipping sauce, but our favorite way to enjoy these is on toasted, buttered, whole grain French bread and slathered with marinara!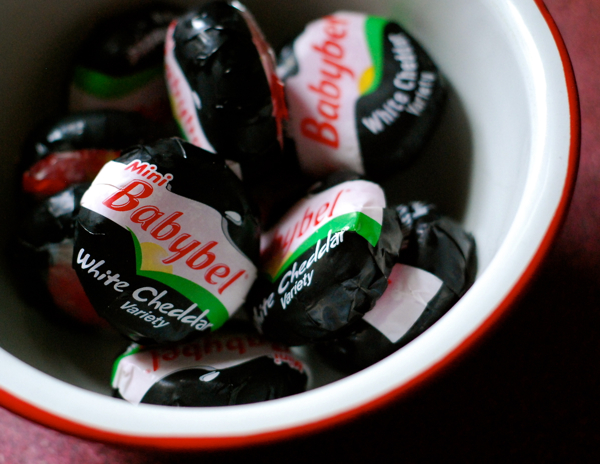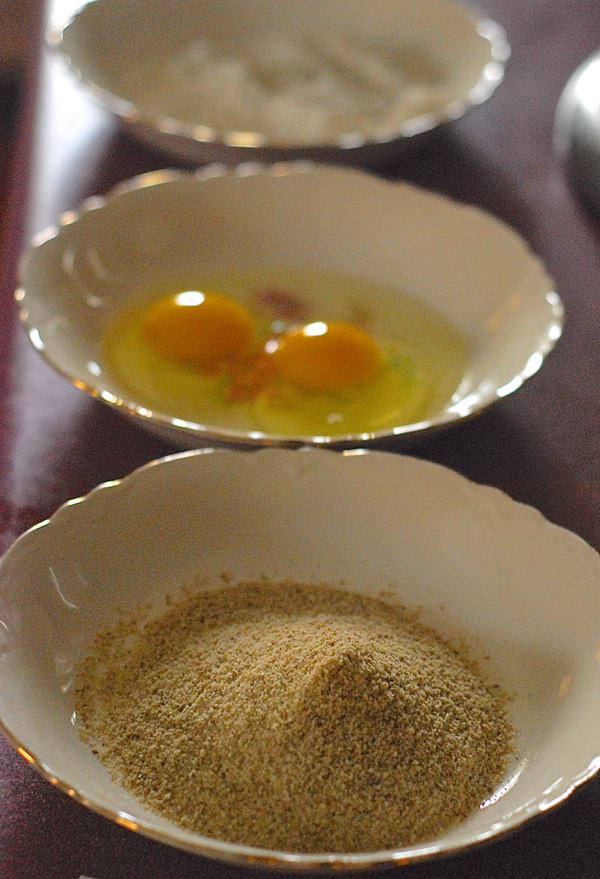 for 4 people:
16 Babybel cheese rounds, unwrapped (make sure you take off the wax coverings too)
1/2 cup all purpose flour
1/2 teaspoon salt
1/2 teaspoon freshly ground pepper
2 large eggs, beaten
1/2 cup plain dry breadcrumbs OR Panko
approximately 1 cup of vegetable oil, for frying
1 long loaf French bread, toasted and cut into 8 slices
1 cup marinara sauce, divided
Unwrap cheese rounds. Set up dredging station by putting the flour, salt and pepper in one bowl, the beaten eggs in a second bowl, and the dry breadcrumbs in a third bowl.
Heat the vegetable oil in a heavy skillet on your stove top. While the oil is heating, dip the cheese rounds in the flour first, then the egg, then the breadcrumbs. Place them on a plate as you work.
Once oil is very hot*** (360 degrees F.), carefully place 2 or 3 of the prepared cheese rounds into it. Cook, turning often, until golden. Carefully remove cheese from hot oil with a heat safe slotted spoon. Place cooked cheese on a paper towel lined plate. Only cook 2 or 3 at a time, because they're easier to manage in small batches.
Once all of the cheese is fried, place 2 slices of the toasted bread on each of 4 plates. Place 2 fried pieces of cheese on each slice of bread and drizzle with warmed marinara sauce or divide the marinara between 4 little ramekins so each person can dip their own cheesy bread.
*** Frying Tip: You know your oil is hot enough for frying when you drop a grain of rice into the oil. If the rice pops right back up to the surface of the oil and starts to cook, you're in business.
Enjoy!
~Melissa
You may enjoy these related posts: