Print Friendly Version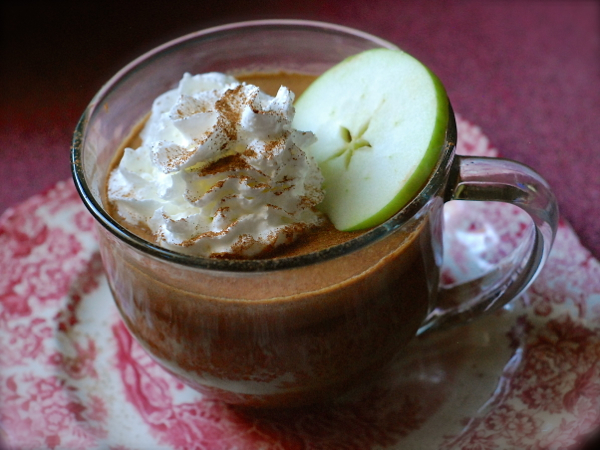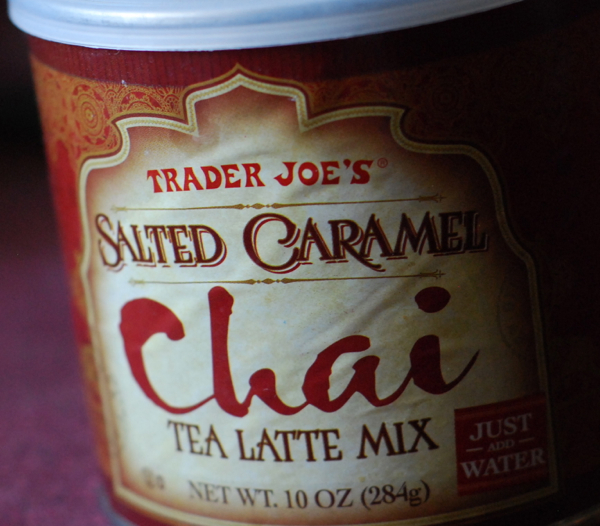 This is a very easy, delicious, autumn beverage to prepare. I used a mix that I bought at Trader Joe's. If you don't have access to a Trader Joe's, simply heat a cup of apple cider and brew a chai tea bag in it until it reaches desired strength. Remove tea bag and add almond milk and a tablespoon or two of your favorite caramel sauce or syrup. Stir well. Top with sweetened whipped cream, a tiny sprinkling of salt and cinnamon, and an apple slice. Voila! Caramel Apple Pie Chai!
To turn this into a cocktail, simply add a shot of cinnamon schnapps!
~ for one serving ~
1 cup hot apple cider (regular or spiced)
1 scoop Trader Joe's Salted Caramel Chai Tea Latte mix
almond milk (to taste)
sweetened whipped cream
a dash of cinnamon
an apple slice
Heat apple cider and pour into a big cappuccino mug. Add the Salted Caramel Chai drink mix. Mix well. Stir in almond milk. Top drink with a dollop of whipped cream, a sprinkling of cinnamon and an apple slice. Serve with extra caramel sauce, if you wish.
Enjoy!
~Melissa
You may enjoy these related posts: