Print Friendly Version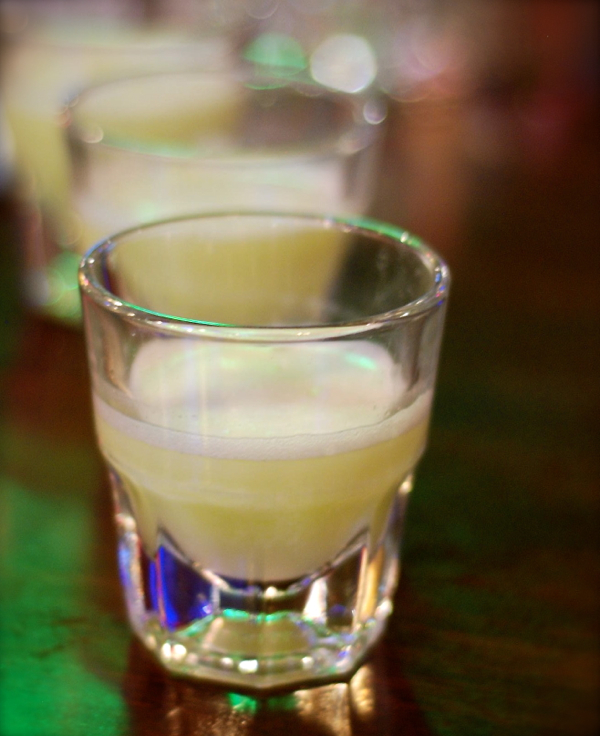 Here's a fun little libation for your Friday night and weekend festivities. I like to make these around Halloween. Love the name!
1/2 oz. Malibu coconut rum
1/2 oz. creme de banana
1/2 oz. Midori melon liqueur
1/2 oz. pineapple juice
1 and 1/2 oz. sweetened whipped cream
Pour rum, creme de banana, Midori, and pineapple juice into a stainless steel cocktail shaker over ice. Add whipped cream and shake until well mixed and chilled (approximately 1 minute.) Strain into a small lowball glass, top with more whipped cream if you wish, and enjoy.
Cheers!
~Melissa
You may enjoy these related posts: