Print Friendly Version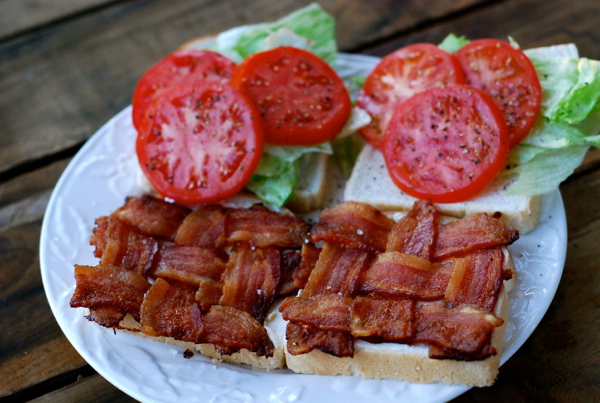 Are you ready to experience a bacon lettuce and tomato sandwich the way it should always be experienced? Lucky you to have found this post! Seriously, this is the best BLT I've ever had because the bacon is thick and woven together into a perfect square so you get bacon in every bite! I included step by step photos with brief instructions for each. I promise it's not as complicated as it sounds.
For every woven BLT sandwich you make, you'll need:
3 slices of thick cut bacon, cut in half
3 thick slices of perfectly ripe tomato
iceberg lettuce
2 pieces of soft white bread
mayonnaise
freshly ground black pepper
~ preheat oven to 400 degrees F. ~
Unwrap the bacon and cut it in half: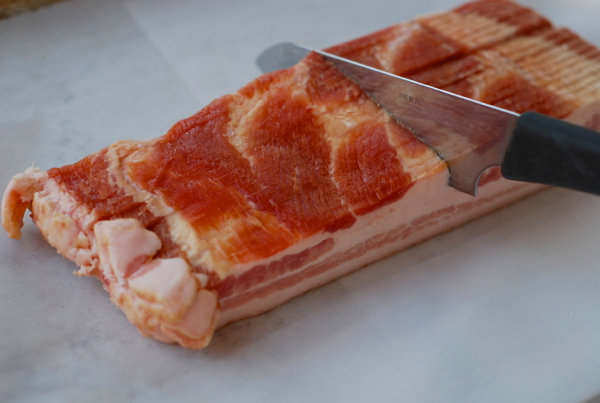 Cover a large baking sheet with cooking parchment and lay 3 of the half slices in a row as shown: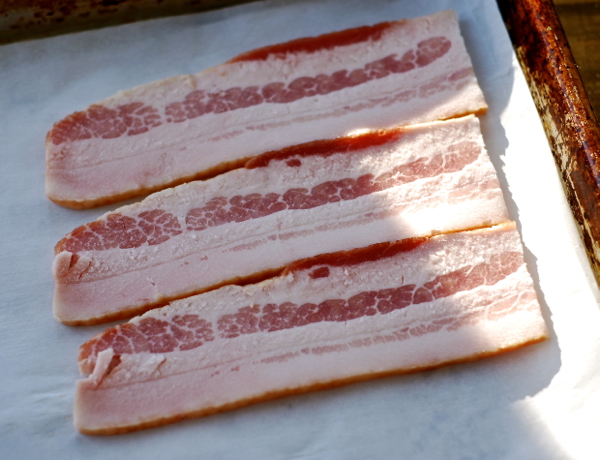 Fold the middle piece back and place a piece of bacon vertically over the slices that are still flat: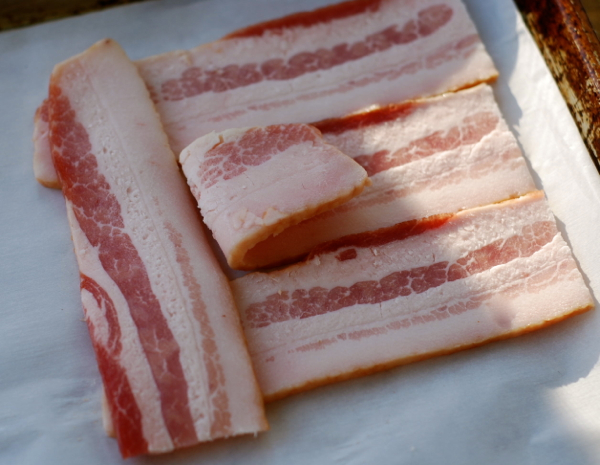 Fold top and bottom slices to the left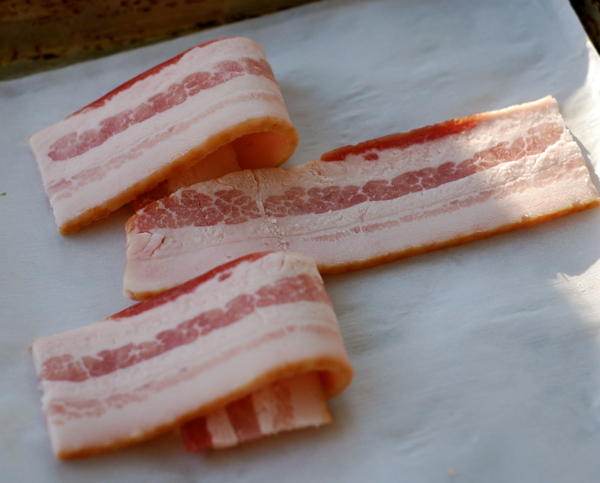 Place another slice of bacon over top of middle slice vertically, lay top and bottom pieces flat again and fold middle slice to the left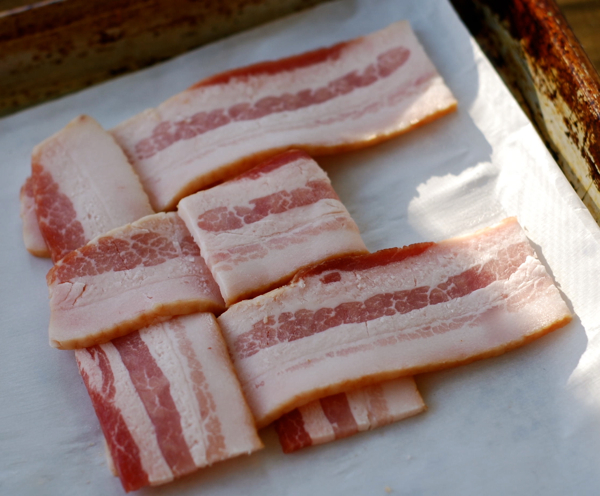 Place the last slice of bacon over the top and bottom slices, vertically. Fold middle slice to the right, and voila! A woven bacon square!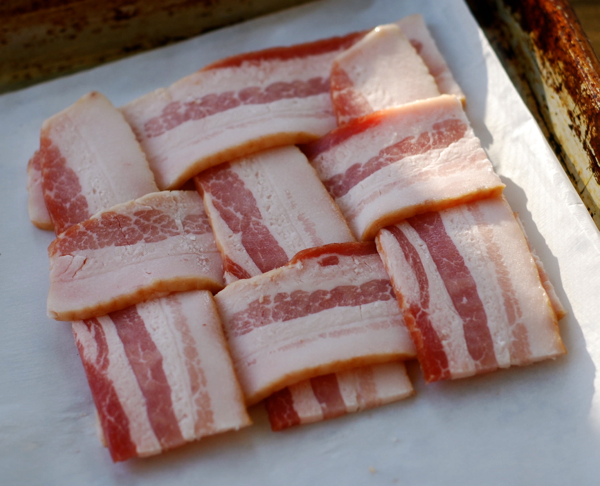 Repeat this process, making as many woven bacon squares as you want sandwiches.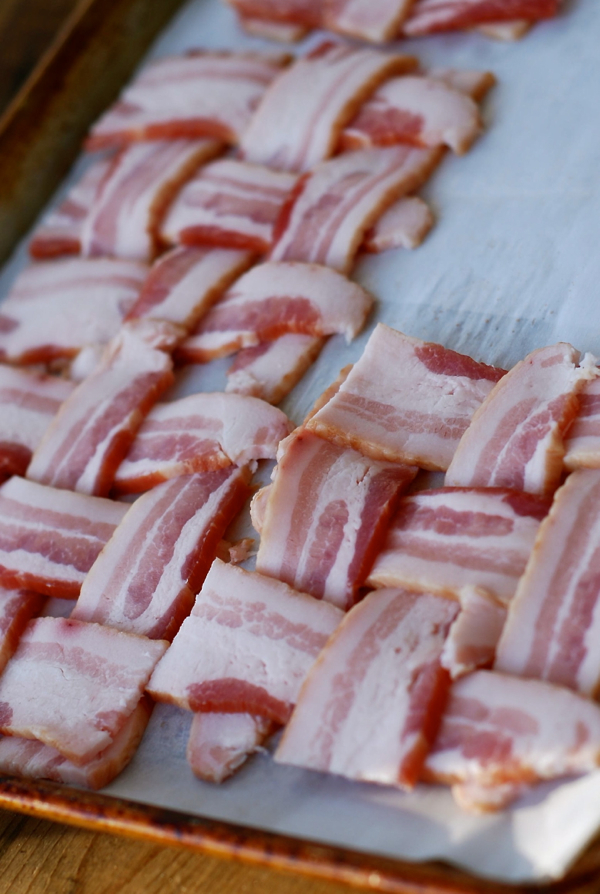 Weigh the squares down with baking racks. Allow them to lay right on the bacon.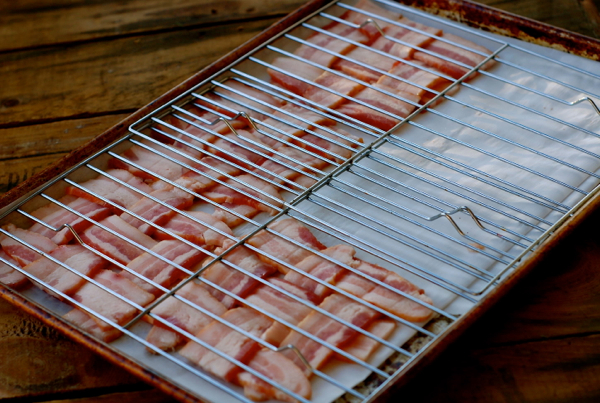 Place in preheated oven for 20 to 30 minutes, or until very crispy. Blot with paper towels and make your woven BLT sandwiches!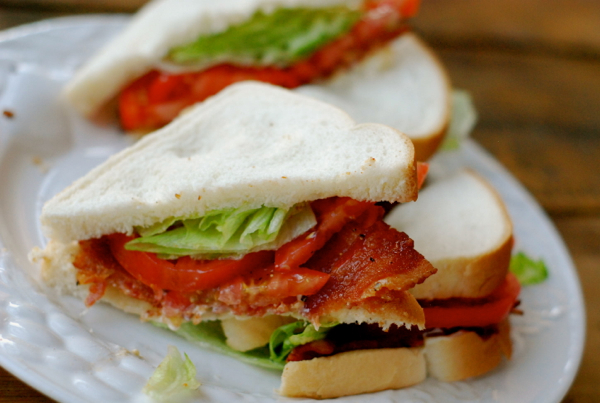 Enjoy bacon in every bite!
~Melissa
You may enjoy these related posts: