Print Friendly Version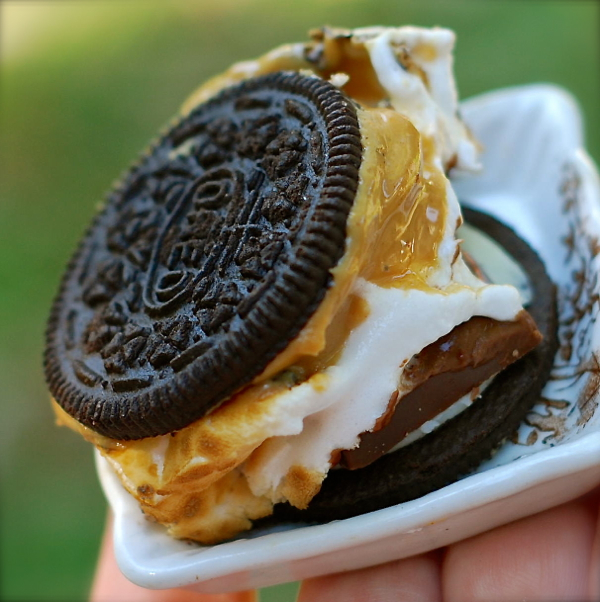 This time of year we frequently head out to our back yard in the evenings and have a little campfire. On those nights we make s'mores… and recently we tried S'moreos! The same as a s'more but on an original Oreo cookie instead! We like peanut butter on ours too, but that's just a matter of personal preference. I'm thinking about trying some with Nutella or Nocciolata the next time we make these… that way we won't have to wait for the chocolate to get melty!
for one S'moreo:
1 Oreo cookie, split
a little piece of a milk chocolate or dark chocolate bar
1 toasted, regular size marshmallow
creamy peanut butter (optional)
Split Oreo. Place the piece of chocolate on the bottom half of the cookie. Spread some peanut butter on the top of the cookie (if using.) Toast a marshmallow until golden and soft. Place toasted marshmallow on top of the chocolate and sandwich the two cookies together, pressing gently.
Enjoy!
~Melissa
You may enjoy these related posts: