Print Friendly Version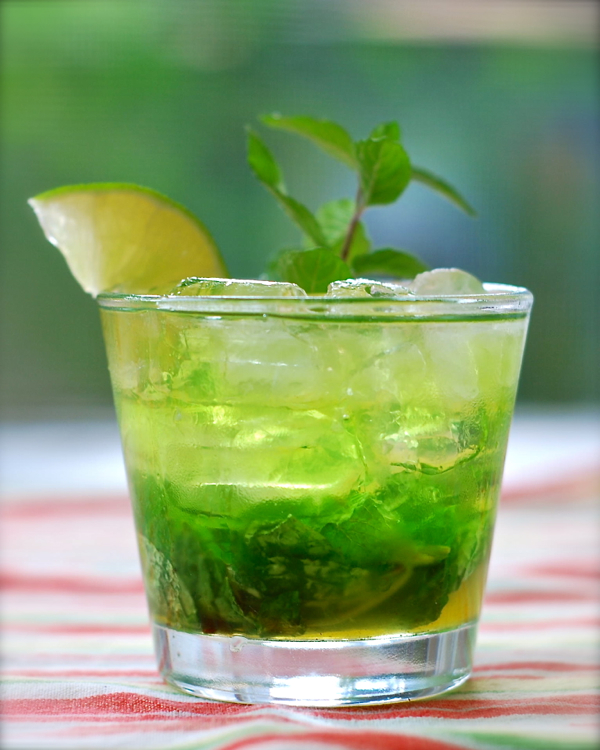 Wheeeee! It's Friday! Tonight we're headed across the Minnesota/Wisconsin border to a favorite riverside restaurant that does an amazing fish fry. I've been craving it all week. This weekend we're looking to spend some time in the water. It's been so hot here! We haven't decided if we're going tubing down the Cannon river, to the pretty beach in Prescott, or to our favorite swimming hole in Maiden Rock. Hmmmmm…. I'll keep you posted 😉
Here's a little libation to try that really is so refreshing, citrusy, minty and summery. That splash of Midori reminds me of melon candy. Adore, adore, adore….
For one Midori Melon Mojito:
3/4 parts Midori Melon Liqueur
1 and 1/2 parts Captain Morgan White Rum
15 mint leaves
juice of 1/2 of a juicy lime
2 Tablespoons herbal simple syrup or plain simple syrup
club soda
Muddle mint leaves and lime in rocks glass. Cover with simple syrup and fill with ice. Add rum, midori and club soda. Stir well. Garnish with mint sprigs and a slice of lime.
Cheers!
~Melissa
You may enjoy these related posts: