Print Friendly Version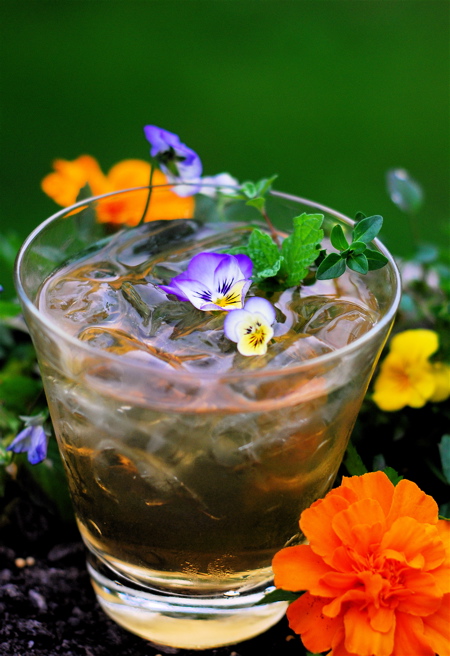 ~ secret garden iced tea cocktail ~
Here's a special little Friday night post just in time for happy hour. I had one of these last night and I have to say, it is one of the prettiest, most delicious cocktails I have ever had.
In a lowball or rocks glass :
fill glass with ice
add a shot of vodka or Jeremiah Weed bourbon Whiskey
add a shot of herbal simple syrup
top off with cold iced tea and a splash of club soda
garnish with violas, herb sprigs and a lemon wedge if you like!
Cheers!
I hope you all have a lovely weekend!
~Melissa
You may enjoy these related posts: