Print Friendly Version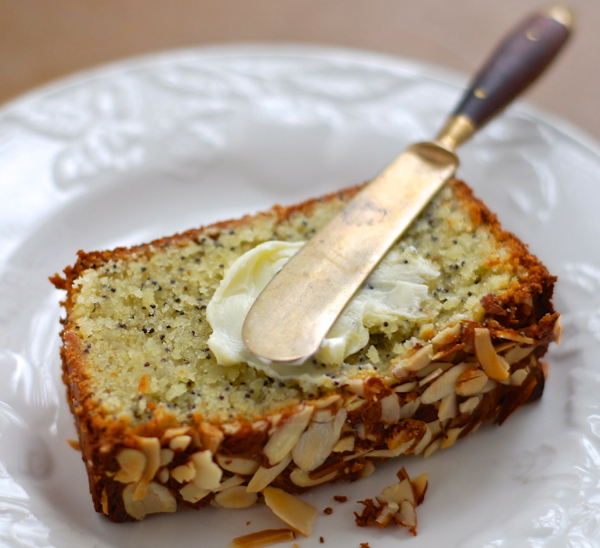 Exciting news! Two of my friends have had their books accepted for publication and they've both asked me to contribute several recipes and photos for use in their books! I am so honored to be part of their ventures! I'll keep you posted as the books hit the shelves and are available for purchase.
In the mean time I'm gathering recipes and photos for books and e-books of my own. It's been a long and very educational journey. Photographing a book is so much different than hand lettering and watercolor illustrating one. It's easier in some ways and more difficult in others… My main obstacle when starting was that I didn't know how to take photos! Over the last few years I've been cooking and taking several hundred photos every day. As my photography has improved it's been getting noticed by several magazines who've hired me for photo shoots. What a fun adventure! I guess that means I'm on the right track. 😉
As I write to you I'm sipping tea and munching on a piece of this delicious, ultra-moist almond poppy seed cake. This recipe is amazing. Make it regular or gluten free, the choice is yours. Either way it's completely wonderful and the perfect accompaniment to a cuppa!
~ preheat oven to 350 degrees F. ~
1 cup almond flour
1/2 cup regular or gluten free all-purpose flour
1 and 1/2 teaspoons baking powder
1/2 teaspoon salt
2 Tablespoons poppy seeds
2/3 cup sugar
2 Tablespoons butter, softened
2 Tablespoons olive oil or coconut oil (melted)
1 (7 oz.) can almond paste
2 large eggs
1/2 teaspoon almond extract
1/2 cup whole milk (divided)
1/4 cup sliced almonds
Generously butter a 9 x 5 metal or glass loaf pan.
Combine flours, baking powder, salt and poppy seeds in a large mixing bowl. Stir well with a wire whisk.
In the bowl of a counter top mixer, combine: sugar, butter, oil and almond paste. Beat on medium speed for 3 minutes. Add eggs, one at a time, beating well after each addition. Add almond extract and milk. Beat until smooth. Turn mixer to low and add the flour mixture, a little bit at a time, and beat just until mixed. Pour into prepared pan. Smooth the top and sprinkle the almonds over the top.
Bake for 50 to 60 minutes or just until a wooden skewer comes clean when inserted into the center of the loaf. Cool in pan on rack for 10 minutes before removing from pan. Cool completely on a cooling rack before slicing and serving.
Enjoy!
~Melissa
You may enjoy these related posts: