Print Friendly Version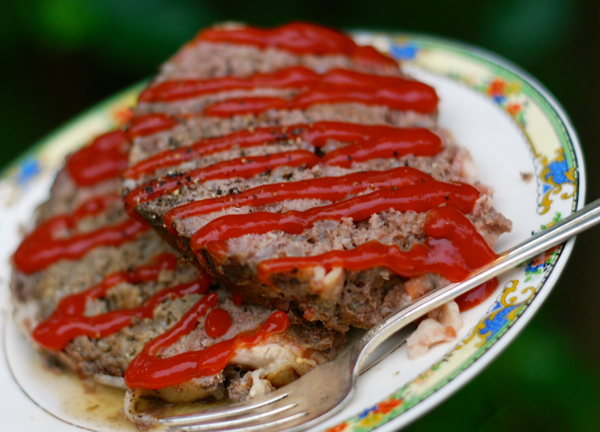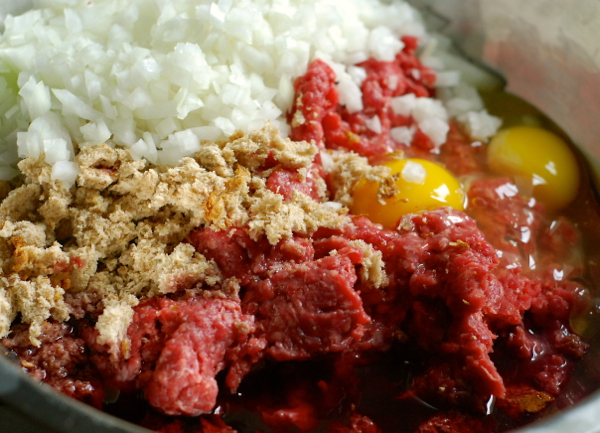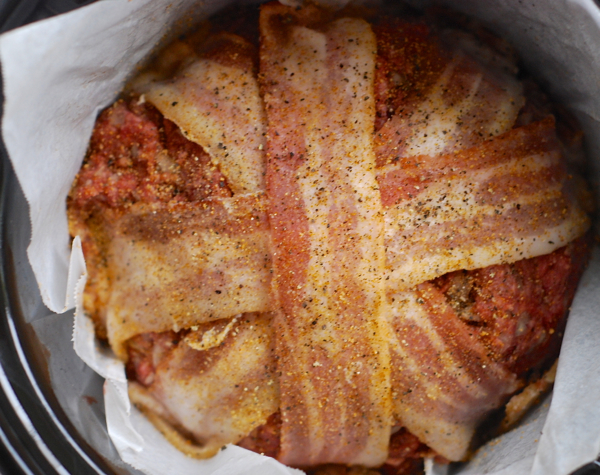 This spectacular meatloaf combines the elegance of beef burgundy with the comfort of bacony meatloaf! And you make it in your Crock Pot. So, it's elegant, delicious, and ridiculously easy! This is one of our favorite things to make in late summer, early autumn when the kiddos are returning to school. I hope you love it as much as we do!
2 lb. lean ground beef
2 large eggs
1 cup soft bread crumbs
1 medium onion, chopped
1/2 cup burgundy wine (or your favorite dry red wine)
1 teaspoon Lawry's seasoned salt
1 teaspoon freshly ground black pepper
1 teaspoon garlic powder
8 slices bacon (we use maple or applewood-smoked)
Mix ground beef, eggs, bread crumbs, onion, wine, seasoned salt, pepper, and garlic powder in a large mixing bowl. Mix just until combined. Set aside.
Line a 4 quart slow cooker with a piece of cooking parchment. Criss-cross 4 pieces of bacon in the bottom, folding the bacon slices up the sides of the slow cooker. Form meat mixture into a round loaf, on top of the bacon. Arrange the remaining 4 pieces of bacon over the top of the meatloaf (as pictured above.) Sprinkle with a little more seasoned salt and pepper. Cover and cook on HIGH for one hour. Reduce to LOW setting and allow to cook an additional 4 hours. Remove meatloaf from slow cooker. Slice and top with ketchup.
Enjoy!
~Melissa
You may enjoy these related posts: