Print Friendly Version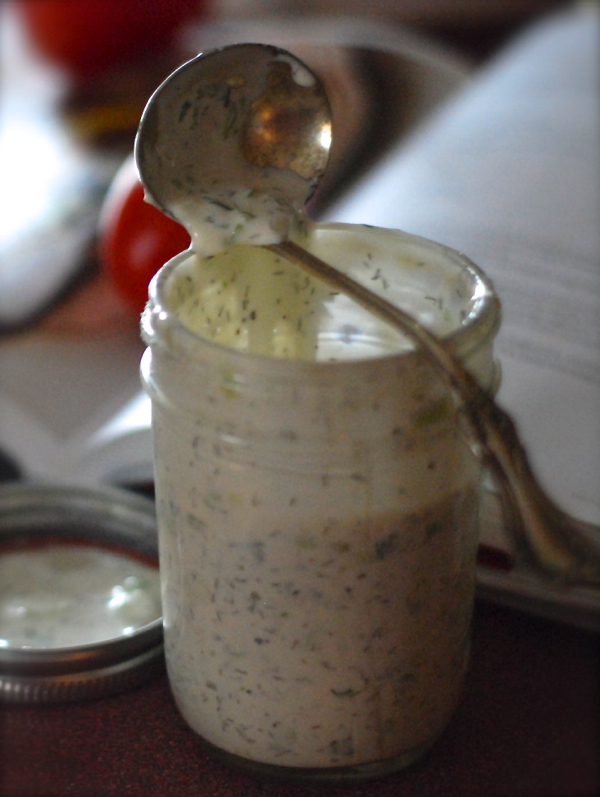 Another healthy, homemade dressing! That makes 41 in the collection!
3/4 cup buttermilk
1/2 cup chopped green onion
1 large clove garlic, minced
1/2 cup real mayonnaise
1/2 teaspoon coarse, organic sea salt
1 teaspoon freshly ground black pepper
1 heaping teaspoon fresh or dry dill
Place all ingredients in a large mixing bowl, and whisk well to combine. Pour into canning jar(s). This recipe makes approximately 2 cups of dressing.
Enjoy!
~Melissa
You may enjoy these related posts: