Print Friendly Version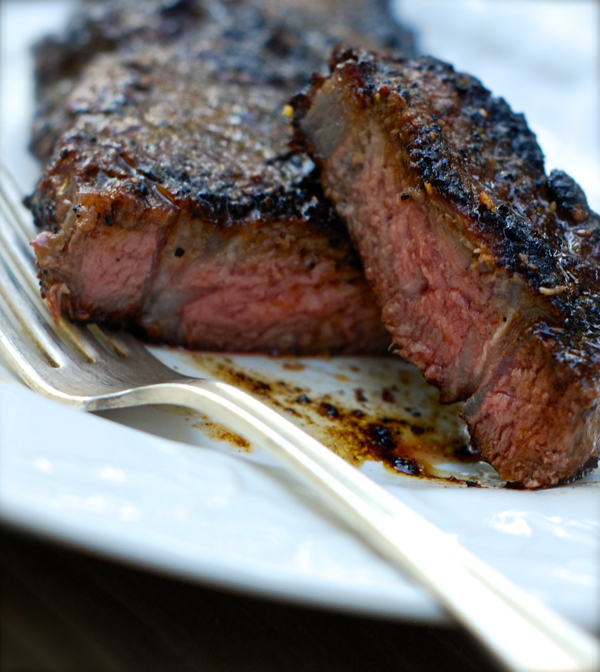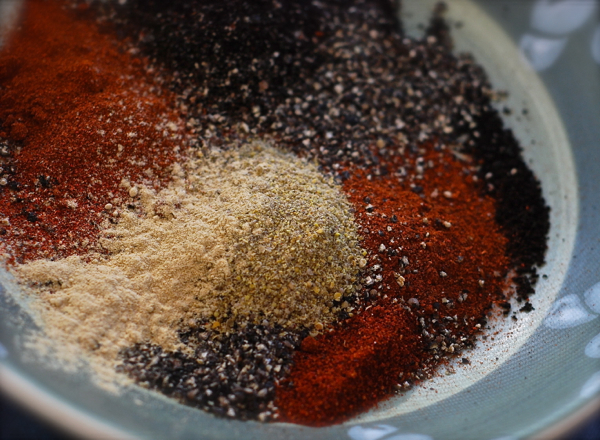 A few weeks ago my friend Dan, from Coffee on the Porch, Camden Maine, sent me some of his wonderful coffee to sample. Most of it was brewed into French press and cold press, and it was truly some of the very best coffee I've ever had.  Extremely fresh and fragrant. I can't wait to sample more of this fine coffee!
I saved some for a special steak rub that I invented, and let me just tell you… this takes coffee enjoyment to a whole new level.
This is the perfect embellishment for ribeyes and strip steaks! A delicious balance of coffee and spices. Simply rub your favorite steaks with a little olive oil and pat this rub all over the steaks prior to grilling. I think you're going to love this. Thanks, Dan!
3 Tablespoons finely ground Coffee on the Porch, Sweet Box Treats Italian roast coffee beans
3 Tablespoons chipotle powder
3 Tablespoons coarsely ground fresh black pepper
3 Tablespoons brown sugar
1 Tablespoon sea salt
3 teaspoons paprika
1 to 2 teaspoons mustard powder
1 teaspoon chili powder
1 teaspoon ground ginger
1 teaspoon onion powder
1 teaspoon garlic powder
1/4 teaspoon cayenne pepper
Enjoy!
~Melissa
You may enjoy these related posts: