Print Friendly Version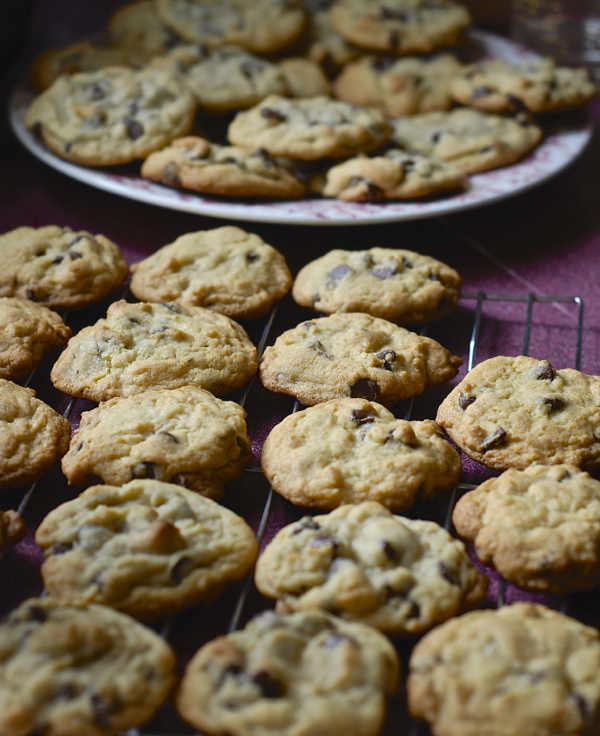 Have you heard the urban legend about the Neiman Marcus Cookie recipe? It's funny. It's actually the reason I decided to try these cookies. Turns out, they're exquisite.
preheat oven to 300 degrees F.
yield: 2 dozen
1/2 cup unsalted butter, softened
1  tightly packed cup light brown sugar
3 Tablespoons sugar
1 large egg
2 teaspoons vanilla
1 and 3/4 cup all-purpose flour
1/2 teaspoon baking powder
1/2 teaspoon baking soda
1/2 teaspoon salt
1 and 1/2 teaspoons instant espresso powder
1 and 1/2 cups semisweet chocolate chips
Cream butter and sugars until fluffy. Beat in egg and vanilla for 30 seconds. Sift dry ingredients together and and beat into butter mixture. Stir in espresso powder and chocolate chips.
Drop cookies by heaping Tablespoons onto lightly greased cookie sheets, 3 inches apart. Gently press down with the back of a lightly buttered spoon, and spread into a 2 inch circle. Bake 15 to 20 minutes until golden brown on edges.
Enjoy!
~Melissa
You may enjoy these related posts: