Print Friendly Version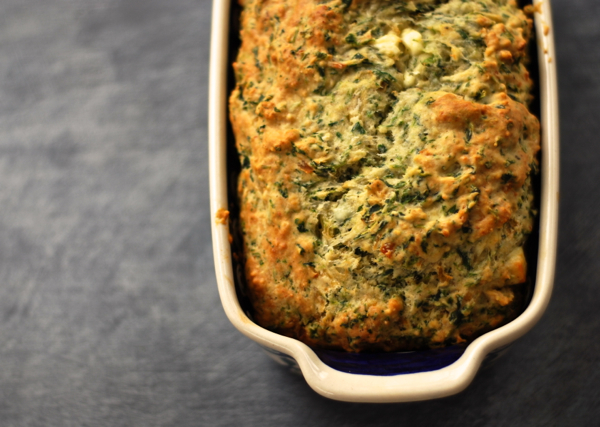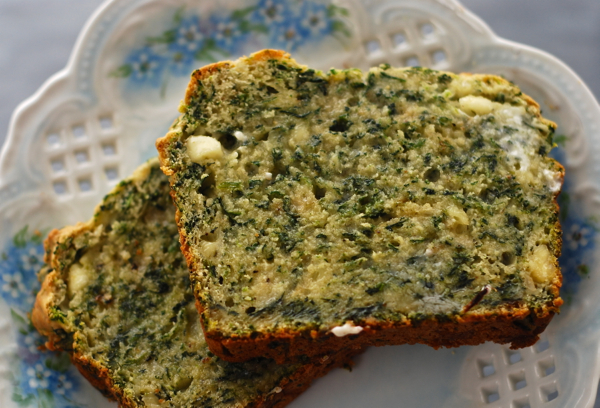 Jeff, Gracie and I just got back from a little thrifting excursion and a walk up to the local butcher/market to get steaks for grilling and other fresh ingredients for dinner. It's so funny how a bit of sunshine in the sky and an increase in temperature can totally turn my mood around. Not "funny" I guess…that's probably pretty common, but it kind of amazes me what a difference it makes. Just a simple thing like a walk and the promise of grilled food makes me happy. I'm easy like that.
I've been testing, tweaking and developing bread recipes in my kitchen. It's the chapter I'm working on in my tea/cookbook. Did I tell you we changed the format AND the name? Oh my goodness. SO cool. I love how it's evolving. I feel like a fish out of water in some respects though. Although I have two books published, this one is completely different. In some ways I wonder why I'm "re-inventing the wheel" and in other ways I'm so excited to be on this new adventure and trying new things. A whole book with MY photography in it? If someone would have told me that I'd be doing this a few years ago I would have laughed. ME? take a photo? Are you nuts? It just goes to show…never say never.
Well….here's my latest bread creation. I think you're gonna LOVEEEEE it! XO!
1 small onion, chopped fine
2 Tablespoons olive oil
2 cups all-purpose flour
2 teaspoons baking powder
1/2 teaspoon baking soda
1 teaspoon sea salt
3/4 cup feta cheese, crumbled
2 large eggs, lightly beaten
1 cup buttermilk
2 Tablespoons sugar
4 Tablespoons butter, melted
10 oz. box frozen spinach, thawed and squeezed VERY dry
1/2 cup freshly grated Parmesan cheese
1 teaspoon garlic powder
1 teaspoon onion powder
1 teaspoon freshly ground black pepper
1/4 teaspoon nutmeg
Saute the finely chopped onion in the olive oil until tender. Transfer to a mixing bowl. Add the rest of the ingredients and mix until just combined and everything is evenly moist. Don't over mix or the bread will be tough.
Spread into a buttered loaf pan. Bake at 350 degrees F. for 50 to 60 minutes, or just until a knife inserted into the center of the loaf comes clean. Cool in pan for 10 minutes. Run a butter knife along the edge of the loaf and gently invert over a cooling rack. Allow to cool for 30 minutes before slicing.
Enjoy with your favorite soup or salad!
~Melissa
You may enjoy these related posts: