Print Friendly Version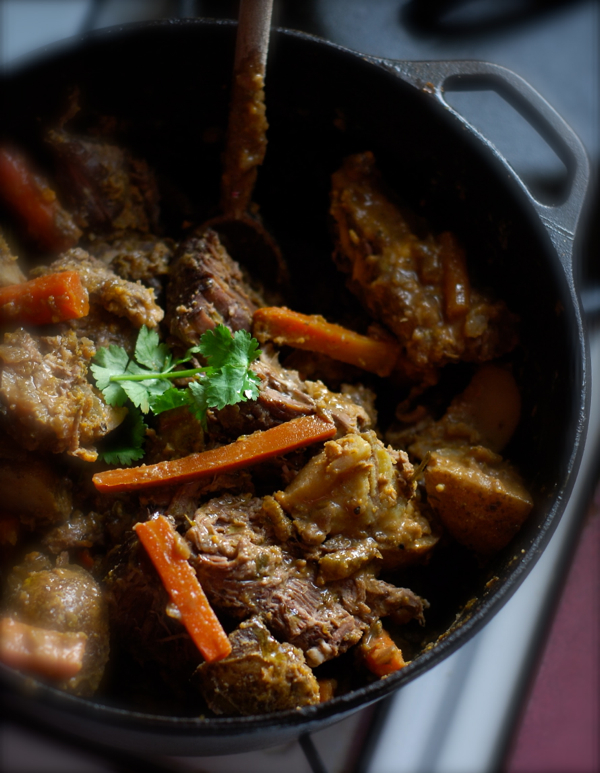 Today we're craving New England pot roast.
Here are the step-by-step instructions for making
a fabulous roast in your Dutch Oven…
Preheat oven to 350 degrees F.
Add 2 Tablespoons extra virgin olive oil to your Dutch oven.
Turn heat on medium-high under pot.
Generously sprinkle a 4 lb chuck roast
with kosher salt and freshly ground pepper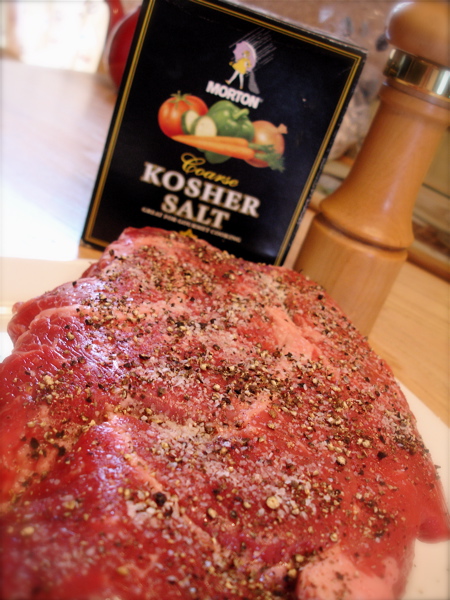 Brown roast on all sides.
5-6 minutes total.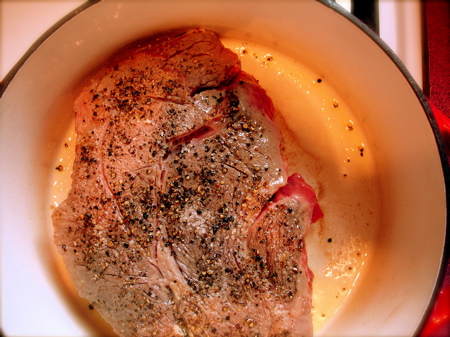 Remove roast to a platter and add 2 cups chopped onion to the pot.
Add a little extra oil if necessary.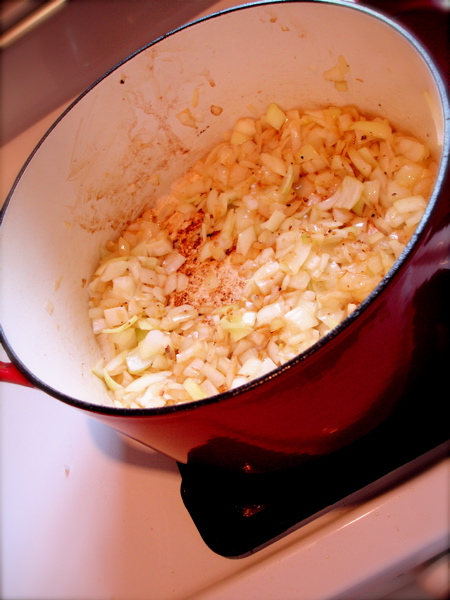 Saute for 8 minutes.
Deglaze pot with 1 cup dry red wine.
Return roast to pan.
Pour 14 oz. beef broth, consumme or stock over top.
Bring to a simmer. Turn off heat under pot.
Add a generous sprinkle of dried herbs
(this time I used a blend of parsley, basil, oregano and marjoram.)
Mince 3 large cloves of garlic and spread on roast
along with a jar of pure horseradish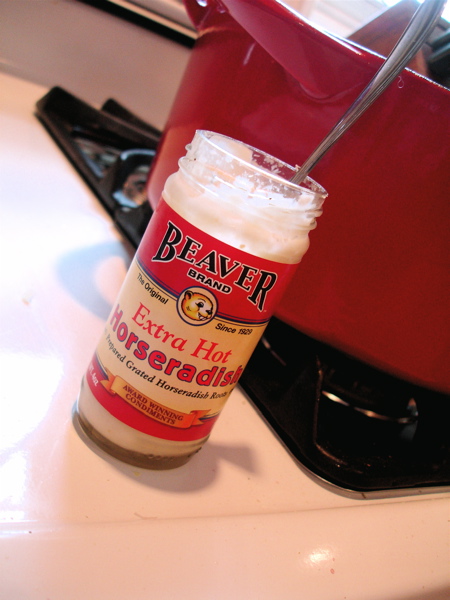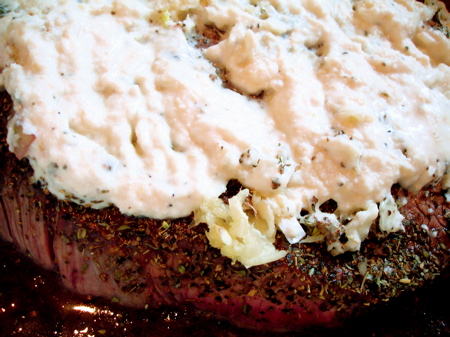 Cover and bake for 1 and 1/2 hours.
Remove pot from oven and add:
2 lb. Yukon Gold potatoes, (2-inch dice)
4 large carrots, peeled and cut on extreme diagonal
4 large parsnips peeled and cut into sticks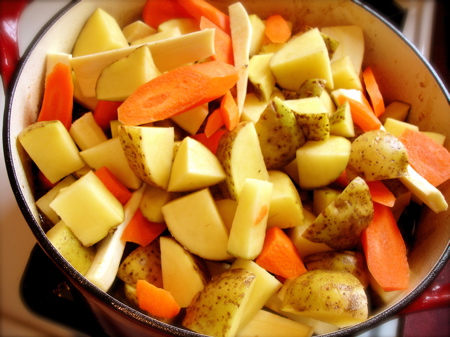 Cover. Return pot to oven and cook for another hour.
Plate your roast and veggies…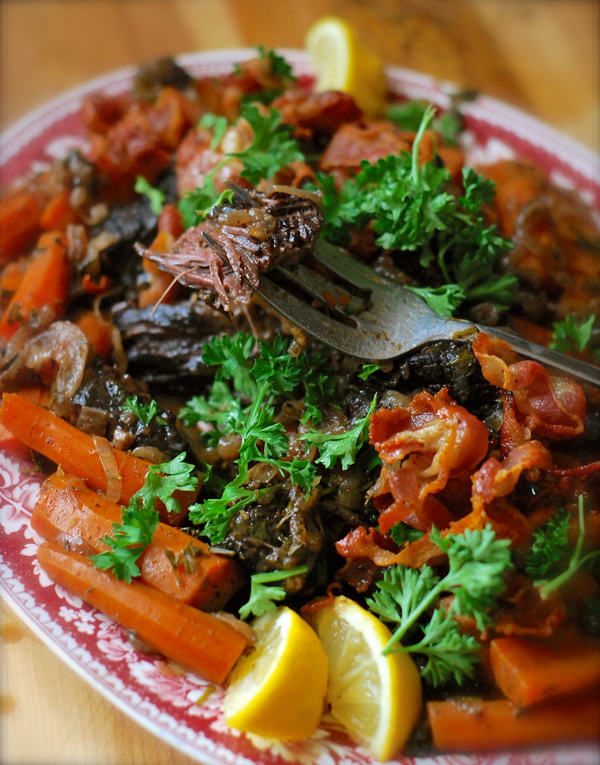 Serve with Colman's English mustard.
Enjoy!
~Melissa
You may enjoy these related posts: