Print Friendly Version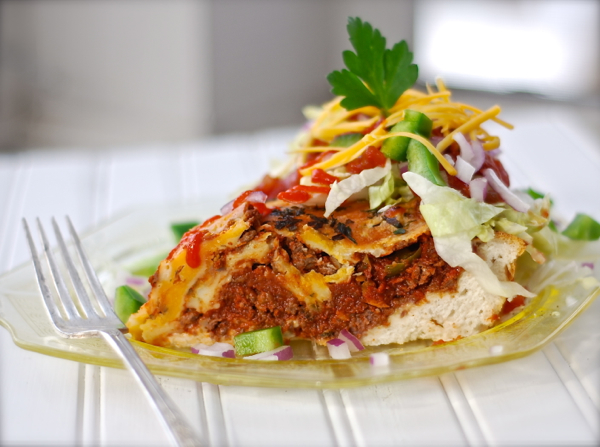 Hello Friends! I hope you're all doing well. We had a snow day today! Can you believe it? Snow in MAY? What in the world? We woke up to big globs of wet snow falling on the roof, a broken rose arbor, and about 5 inches of the white stuff. Again. I'm tired of it. It's no longer pretty or dreamy. I want it gone. We're being gypped out of Spring! Winter is long enough in this state. Ugh.
The silver lining is days like today when I get to hang out with my daughter, and more opportunities to make comfort food, and try new bread recipes.
I'm hosting a recipe sharing page party on my facebook page. The theme is based on the movie "Waitress" starring Keri Russell. If you're not familiar with it, it's basically about a pie chef who works in a diner and creates amazing, outlandish pies with some of the best titles I've ever heard… Bad Baby Pie, Marshmallow Mermaid Pie, Lonely Chicago Pie, Fallin' in Love Pie, I Hate My Husband Pie,…to name a few. It's an awesome movie all about new beginnings and believing in yourself. It's funny, sad and completely wonderful.
So….I thought it would be fun to throw a PIE party and ask everyone to share their sweet, savory, fruit, cream and outrageous pie recipes! So far it's been awesome! So many great ideas.
I figured now would be as good of a time as any to share my recipe for easy taco pie with a biscuit crust! Jeff and Gracie just love this. It's simple and yummy.
~ preheat oven to 400 degrees F. ~
for the pie:
8 oz. tube refrigerated Pillsbury "Grands" biscuits, or 8 homemade, uncooked biscuits
1 lb. lean ground beef or turkey
2 Tablespoons onion, chopped
2 Tablespoons green pepper, chopped
2 Tablespoons chili powder
1 Tablespoon cumin
1 Tablespoon paprika
1 teaspoon garlic powder
1 teaspoon ground black pepper
a few dashes cayenne pepper
1/2 teaspoon salt (optional)
3/4 cup tomato paste
3/4 cup tomato sauce
8 oz pepper jack or colby jack cheese, grated
garnish suggestions:
chopped cilantro
chopped purple onion
hot sauce
shredded lettuce
chopped avocado
chopped black olives
sour cream or plain greek yogurt
Press biscuits into the bottom of a deep dish pie plate. Brown meat along with the onion and green pepper. Drain. Add cumin, paprika, garlic powder, black pepper and cayenne. Mix well. Adjust seasonings to suit your taste, and add salt to taste. Add tomato paste and tomato sauce. Mix well. Pour over biscuits in pie pan and smooth the top with a rubber spatula so it's smooth and even. Top with grated cheese and bake for 15 minutes. Serve with as many of the above garnishes as you wish. Makes 8 servings.
Enjoy!
~Melissa
You may enjoy these related posts: