Print Friendly Version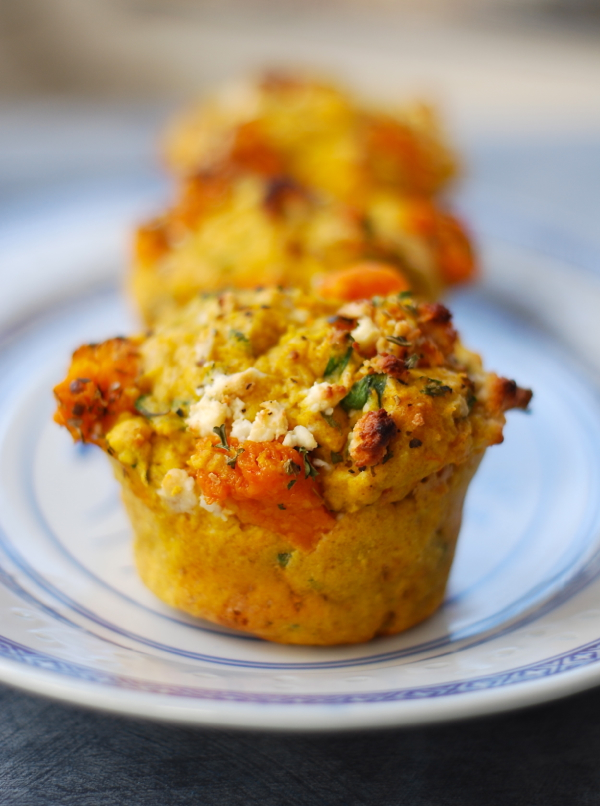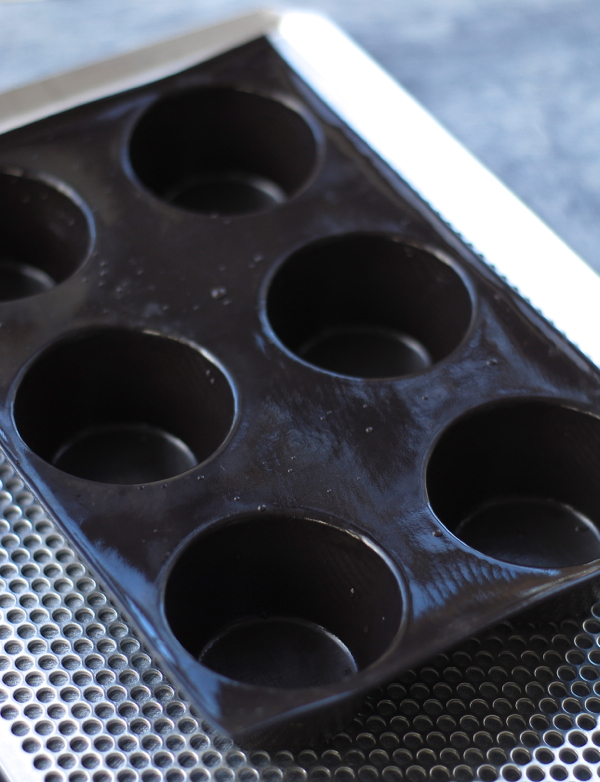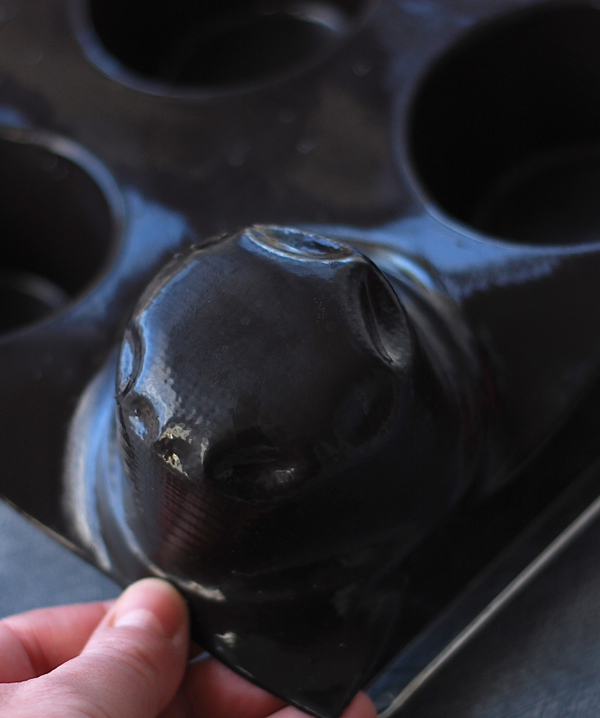 Hello Lovelies! As I mentioned in my Apple Butter Oat Muffin post, I am having so much fun playing with all of this Demarle Silpat cooking/ baking stuff. I made these savory muffins to go with soup a couple nights ago and they turned out just as beautiful as the sweet muffins. The flavors remind me of spinach souffle! They would make a wonderful, quick breakfast…or a yummy, healthy addition to a lunch box lunch.
These pans are amazing. Can't say enough good things about them. No greasing or flouring and I cleaned the muffin pan in less than ten seconds. That has never happened to me before. You can turn the cups inside out, gently wash with warm water and a little dish soap, and voila. Love, love, love!
If you need some of these pans you can contact my friend Candace HERE. She can tell you more about this awesome product and set you up.
Now, on to the recipe!
In a big mixing bowl, combine the wet ingredients:
2 cups cooked, cubed butternut squash
3/4 cup whol milk or buttermilk
2 large eggs
1 cup chopped spinach
3/4 cup Parmesan cheese
1/2 cup feta cheese
2 teaspoons Dijon mustard
3 Tablespoons extra virgin olive oil
1 teaspoon minced garlic
In a separate mixing bowl, combine the dry ingredients:
1 cup all-purpose flour
1 cup whole wheat flour
4 teaspoons baking powder
1 Tablespoon dry Italian seasoning
1 teaspoon onion powder
1/4 teaspoon nutmeg
Mix wet and dry ingredients together until just evenly incorporated and moist. If using a regular muffin pan, grease generously with butter or line with paper muffin cup liners. Spoon the muffin batter into the cups (this recipe will make about 10 large muffins.)  Sprinkle the tops with a little more cubed squash, feta, salt and pepper.
Bake at 425 degrees for 20-25 minutes or until set and a toothpick comes clean when inserted in center of a muffin. Remove from oven and allow to cool in the pan for about 10 minutes before transferring to a cooling rack. Cool completely before putting muffins in an air-tight container and storing in the fridge.
Enjoy!
~Melissa
You may enjoy these related posts: