Print Friendly Version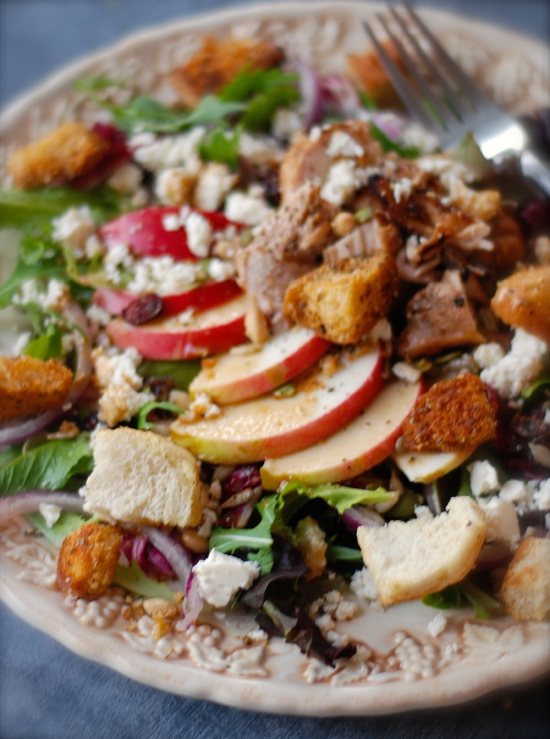 When you grill chicken do you always make extra so you'll have plenty to top your lunch salads for the next few days? We love big salads around here, and we're always dreaming up new combinations and dressings. This one was inspired by a trip to the apple orchard.
spring greens and/or baby spinach
Wolf River apples, unpeeled, sliced thin (or other fresh, orchard apples)
feta cheese or blue cheese, crumbled
thinly sliced purple onion
trail mix (combination of sunflower seeds, nuts, pumpkin seeds and dried fruit)
grilled chicken chunks
crispy bacon, cooled and crumbled
maple french press vinaigrette dressing
Pile plates with ingredients in the order listed (measurements don't really matter here.) Top with the vinaigrette and enjoy!
~Melissa
You may enjoy these related posts: