Print Friendly Version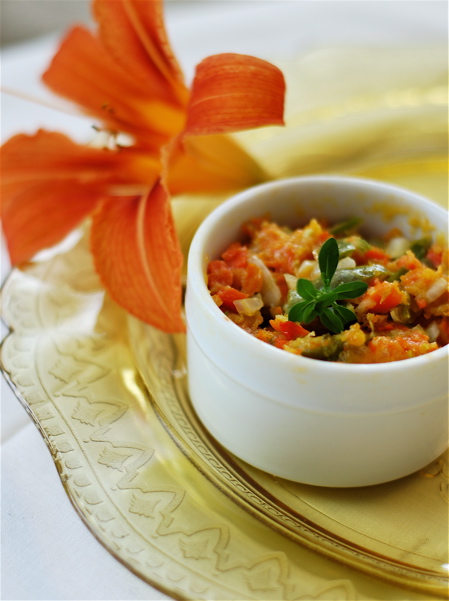 ~ vegetable medley ramekins ~
I love this versatile side dish. Wonderful with any fish, beef, pork or chicken entree. Leftover ramekins are delicious reheated in the morning with a poached egg split over the top and a piece of buttered whole grain toast for dipping!
5 large carrots (2 lb.) washed, peeled and sliced into 2 inch pieces
2 Tablespoons butter, melted
1 medium onion, chopped fine
8 oz. extra sharp cheddar cheese, grated
1 medium green pepper, chopped fine
1/4 cup combination of fresh, chopped basil, thyme and parsley
1 egg, slightly beaten
3/4 cup dry bread crumbs or buttery cracker crumbs (like Ritz crackers)
salt and pepper
Steam carrots until just tender. Preheat oven to 350 degrees F. Butter 12-15 ramekins or custard cups. Place carrots in food processor and puree. Remove carrots to a large mixing bowl. Add melted butter, onion, cheese, green pepper, herbs, and egg. Mix well. Divide evenly among prepared ramekins. Sprinkle tops with bread crumbs, salt and pepper. Place the ramekins on a large baking sheet and bake for 30-40 minutes (until heated through and melty.)
Enjoy!
~Melissa
You may enjoy these related posts: