Print Friendly Version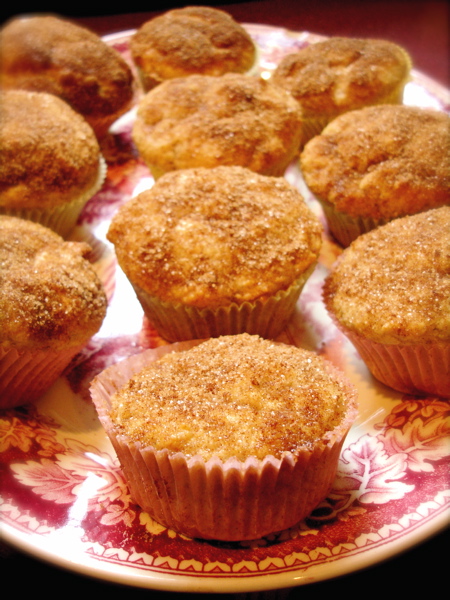 photograph by Melissa Placzek
"'When you wake up in the morning, Pooh,' said Piglet at last, 'what's the first thing you say to yourself?' 'What's for breakfast?' said Pooh. 'What do you say, Piglet?' 'I say, I wonder what's going to happen exciting today?' said Piglet. Pooh nodded thoughtfully. 'It's the same thing,' he said." ~A. A. Milne,  'The House at Pooh Corner'
~Applesauce Breakfast Muffins~
preheat oven to 350 degrees F
In a mixing bowl, combine:
2 cups Bisquick
1/4 cup sugar
1 teaspoon cinnamon
In a separate bowl, combine:
1/2 cup applesauce
1 egg
2 Tablespoons vegetable oil
1 Tablespoon milk
1/2 teaspoon vanilla
Mix all ingredients together, stirring for about 30 seconds. Line muffin pan with 10 cupcake liners. Fill 1/2 to 3/4 full. Bake 10 to 15 minutes or until muffins are golden. Remove from oven. Cool slightly. Dip tops of muffins in melted butter and sprinkle tops generously with cinnamon and sugar.
Enjoy!
~Melissa

You may enjoy these related posts: