Print Friendly Version
This recipe for orange cake was inspired by a favorite poem of mine by Cathy Song called "The White Porch."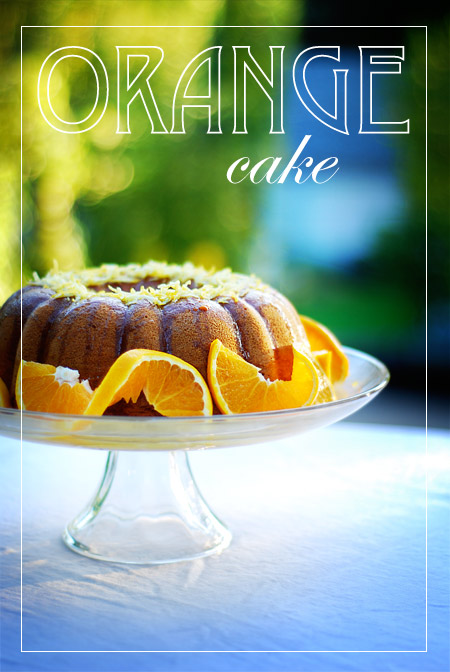 ~Orange Cake~
1 (18 oz) box yellow cake mix
1 (3 oz) package  instant lemon pudding mix
3/4 cup freshly squeezed orange juice
1/2 cup canola oil
4 eggs
1 teaspoon lemon zest
1 teaspoon orange zest
Butter and flour a 10 inch bundt pan. Preheat oven to 325 degrees F. In the bowl of a Kitchen Aid mixer, using the whisk attachment, combine: cake mix, pudding mix, orange juice, oil, eggs and citrus zests. Beat on low until blended. Scrape bowl,and beat on medium speed for 4 minutes. Pour into prepared bundt pan. Bake 50-60 minutes (until set.) Allow to cool in pan for 10 minutes. Turn out onto cake plate and cool completely.
Glaze:
In a medium saucepan over medium heat, cook 1/3 cup orange juice, 2/3 cup sugar and 1/4 cup butter for two minutes. Drizzle over cooled cake. Serve cake with fresh whipped cream and canned peaches (spiced, homemade are best.)
The perfect tea pairing for anything orange… Earl Grey Tea!
Enjoy!
~Melissa
You may enjoy these related posts: