Print Friendly Version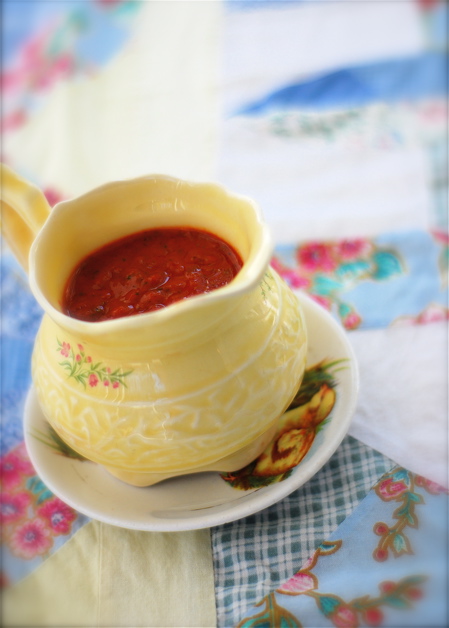 ~ sun-dried tomato vinaigrette ~
Yes. I've made yet another homemade salad dressing. Nobody has complained or sent me anti-homemade salad dressing- hate mail, so I will continue 😉 This one is realllllly good.
1/4 cup good quality balsamic vinegar ( I like William's Sonoma )
1/4 cup minced  sun-dried tomatoes
3 Tablespoons extra virgin olive oil
2 Tablespoons red wine
2 Tablespoons water
1 Tablespoon fresh chopped oregano
1 Tablespoon Dijon mustard
2 teaspoons honey
Place all ingredients in a canning jar. Shake well. Salt and pepper to taste. Will keep in your refrigerator for one week.
Enjoy!
~Melissa
You may enjoy these related posts: