Print Friendly Version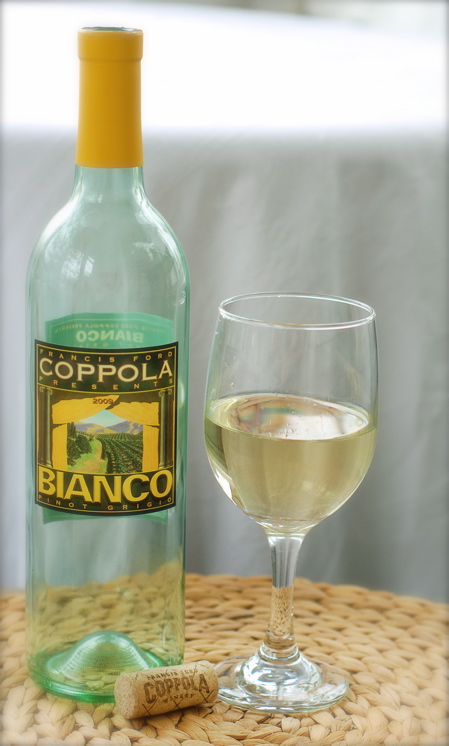 ~ coppola bianco ~
Hello Lovelies! A big, exciting weekend ahead. We're headed to my friend's tearoom in Hutchinson Minnesota for a very special magazine photo shoot! Tonight we decided to just take it easy, sip some wine, and enjoy the perfect weather in the Mississippi river valley. How are you enjoying summer so far?
Here's a lovely, inexpensive white wine . I hope you love it as much as I do.
This refreshing pinot grigio is perfect for a hot summer day. What I like to call "picnic basket" wine. The crisp, mineral flavors blend well with a subtle frutiness that is slightly sweet without being heavy. Reminiscent of tart, green grapes. Excellent, well balanced acidity. We love it with super crispy fish and chips, crab cakes, buttered lobster, or garlic steamed mussels. A beautiful wine at a great price. $13
Cheers!
~Melissa
You may enjoy these related posts: