Print Friendly Version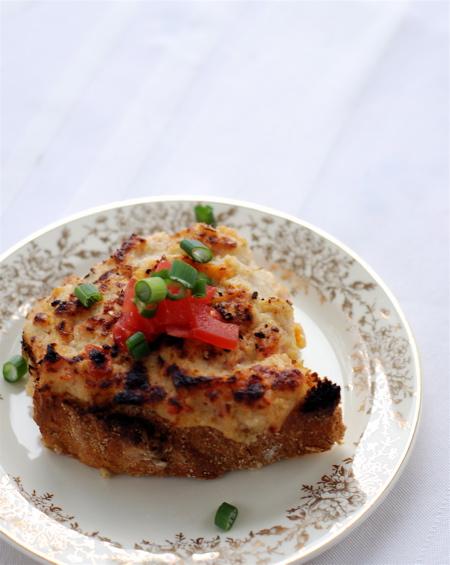 ~ artichoke bruschetta ~
Here's a little something I invented awhile back. It's a salad, it's an appetizer…it's delicious!
2 (6 oz) jars marinated artichoke hearts, chopped and undrained
2 medium tomatoes, seeded and diced
3/4 cup freshly grated Parmigiano Reggiano cheese
1/4 cup red onion, chopped fine
1/3 cup sweet bell pepper in assorted colors, chopped
4 oven roasted garlic cloves OR 2 cloves fresh garlic, minced
1/2 cup mayonnaise (don't use low fat)
1 long, crusty baguette, split lengthwise or sliced
freshly ground pepper
fresh herbs or green onion for garnish
Combine all ingredients well and spread on baguette halves (or slices.) Bake at 350 until heated through and slightly browned. Finish by broiling for a minute or so.
Enjoy!
~Melissa
You may enjoy these related posts: