Print Friendly Version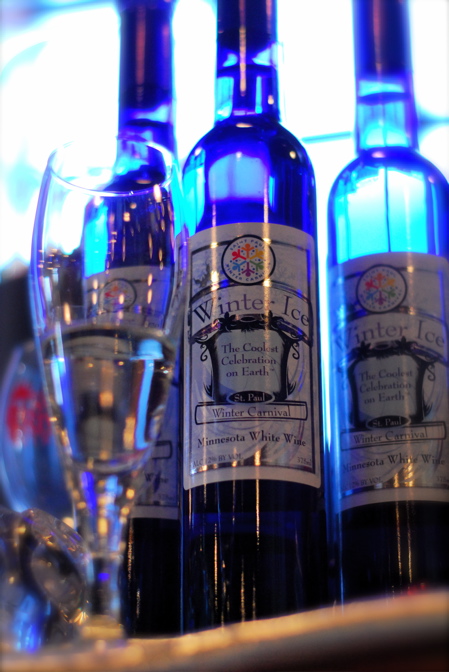 ~ winter ice ~
"A rich and luscious sweet wine; white-gold in color with intense flavors and aromas of melon and peach. Estate Grown St. Pepin grapes make this a well-balanced wine with a crisp and refreshing finish." ~winemaker's notes
"At Cannon River Winery, they use St. Pepin grapes for their ice wine in order to achieve a well-balanced wine that finishes with a refreshing crisp taste. "It's got a hint of tropical fruit and it's more enjoyed as a dessert wine so it's something you'd serve with maybe a cheesecake or that kind of thing," she said. In order to make roughly 1,000 bottles of this tasty treat, the Maloneys brought in a group of volunteers to help pick grapes on the day after Christmas — not typically something you'd think to do in the middle of winter." ~ from the Haskell's website
We tasted this wonderful ice wine last weekend when we visited the Cannon River Winery. We each sampled 6 wines via the "wine flight" method, and everything we tried was wonderful!
This particular wine was made to help St. Paul celebrate their annual Winter Carnival, and will be one of the lovely libations served at their "Ice Bar." It's bright and crisp with notes of peach, pear and melon that dance on your tongue. Not too sweet, which I like. This is the perfect dessert wine. I'm thinking we should open a bottle of this to go with vanilla creme brulee on Valentine's Day.
Tried any good wines lately?
~Melissa
You may enjoy these related posts: