Print Friendly Version
Hello friends! Are you getting ready for Christmas yet? I know, touchy subject…some think it's too early. I like to be prepared, so my obsessive side is already thinking decorations, menus, gifts, and stocking stuffers…
Last evening we did a 'trial run' for Christmas dinner…We made prime rib for the first time ever and it turned out SO good! (I'll share the recipe soon.) We'll be serving it with Yorkshire pudding and root vegetables. We also tried a new port, as our favorite Bonny Doon "Boutille Call" has been discontinued. *cries softly*…
However…
The new selection, Taylor Fladgate Tawny Porto, was delicious.Tawnys always remind me of good Sherry…this one is exceptional. If you're not a fan of  tawny port…another port that we enjoyed immensely was a vintage Royal Oporto Ruby. Sweet and rich…perfect with chocolate, cheesecake, or trifle.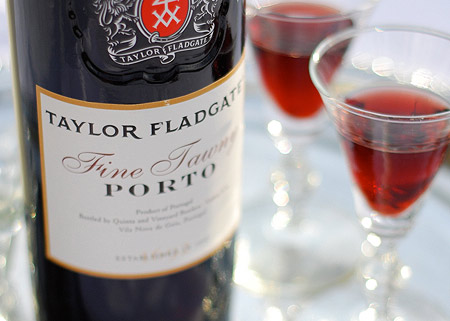 ~Taylor Fladgate Tawny Port~
Another magnificent and finely-balanced tawny of outstanding richness and complexity. The additional ten years of aging produces a fine balance between the rich, raisiny fruit and the nutty, honeyed finish – a taste to linger over. This rare port is traditionally enjoyed as a dessert wine or at the end of the meal.
What are your favorite wines and ports to serve during the Holidays?
~Melissa

You may enjoy these related posts: