Print Friendly Version
"The Minnesota Cooks program is an annual event held at the State Fair in Carousel Park.  The program brings together local farmers with some of Minnesota's premier chefs as they demonstrate how they use farm fresh, Minnesota grown ingredients to create award-winning fare for their restaurants." ~Minnesota Cooks website
After reading this article, I couldn't wait to get my new copy of the Minnesota Cooks calendar. As it turned out, we weren't able to make it to the fair on the day Minnesota Cooks was doing their food demonstrations. I was bummed.
Last weekend we decided to head back to the Cannon River Winery in Cannon Falls and share a bottle of vino… (the Gunflint Red was delicious!)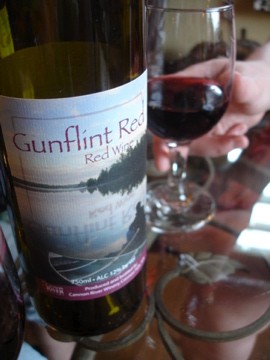 While Jeff was ordering the wine, I decided to look around the gift shop. Guess what I found!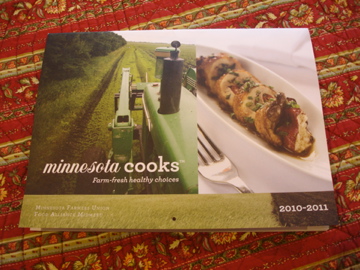 Minnesota Cooks 2010-2011 Calendar
The Cannon River Winery is featured the month of January 2011!
The photography is beautiful, and I'm so excited to try the recipes! Check out the Minnesota Cooks website for more information  and for recipes from previous years.
~Melissa
You may enjoy these related posts: