Print Friendly Version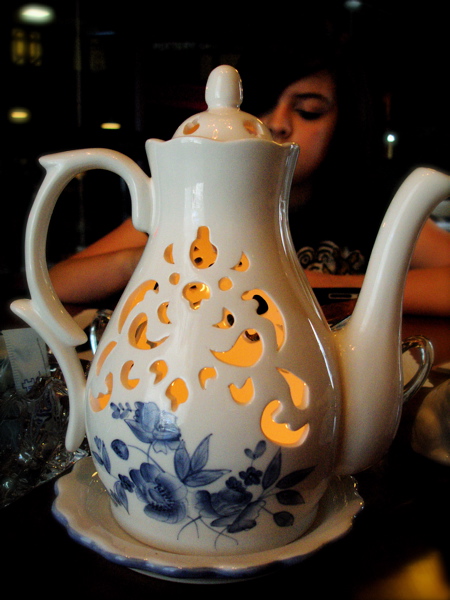 After my first experience at Wisteria Twig I just knew I had to introduce this place to my hubby and girls. We went to try the lunch menu two days after the breakfast tea with my friends. Andie couldn't join us this time, but I look forward to treating her and her BFF Trisha to a tea at Wisteria very soon.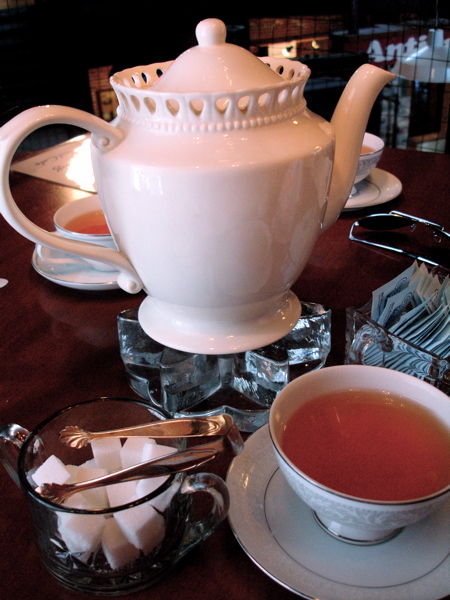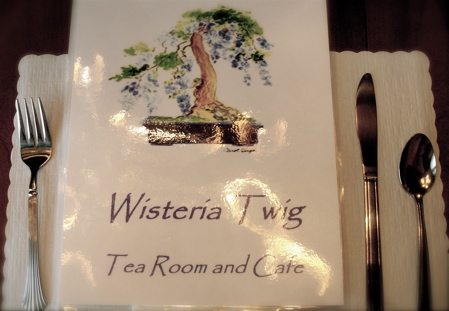 I love the selection on this menu. So many tempting choices. I had heard good things about the "Hot Twig" sandwich from my friend Jane, so I decided to try that. Rita told me these sandwiches are inspired by the traditional, hearty dish in England called a Hot Brown, and I learned a little bit more about this sandwich HERE. Apparently the hot brown is a rendition of the fare served across the pond. These sandwiches are served open faced with meat and other toppings generously piled on the bread and gooey cheese melted over the top. It was wonderful. Had I known that it would be so filling, I wouldn't have ordered the soup du jour (chili con carne) as a first course. Live and learn. It really was fantastic chili, so I'm not complaining.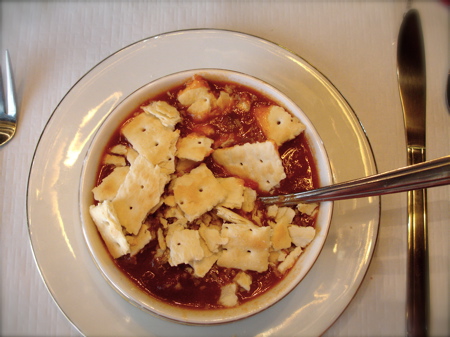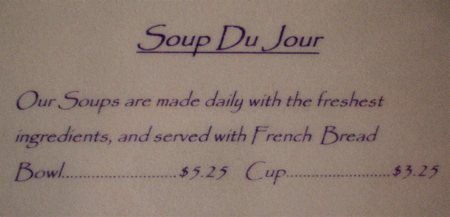 The Turkey and Asparagus Hot Twig Sandwich Gratin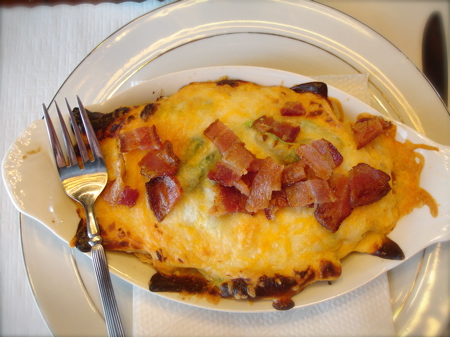 Jeff ordered the California Club and said it was very good.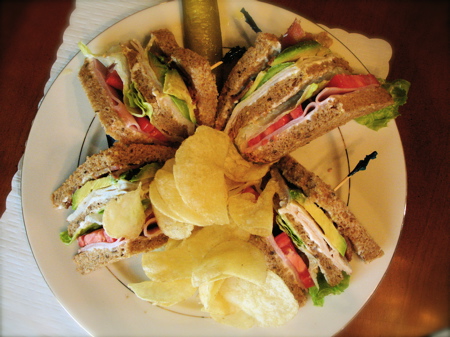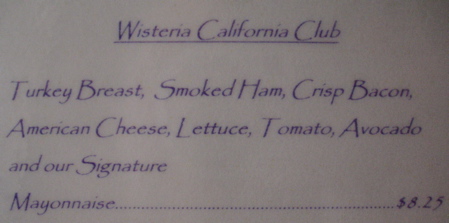 and Gracie had her favorite…BLT.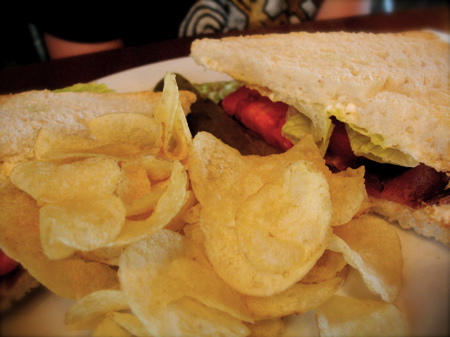 for dessert…
Jeff and I each had a caramel bar.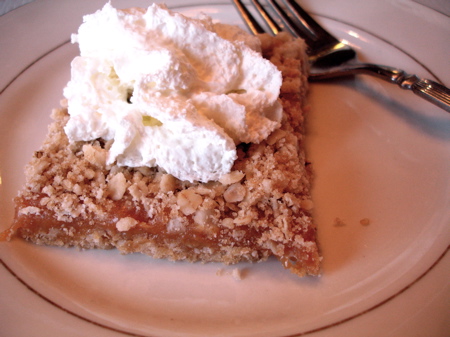 and Gracie had a lemon poppy seed scone with Devonshire cream and lemon curd.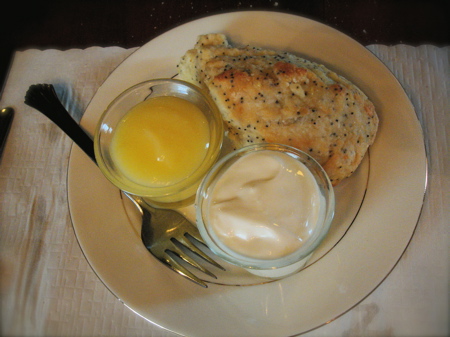 I love this place and I can't wait to go back with my friend Sandy this upcoming Friday.
Where is your favorite place to take tea?
Happy Teatime Tuesday!
~Melissa
You may enjoy these related posts: