Print Friendly Version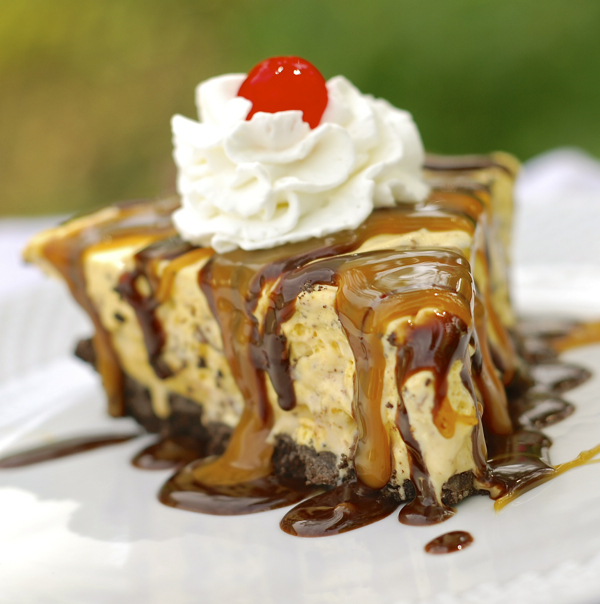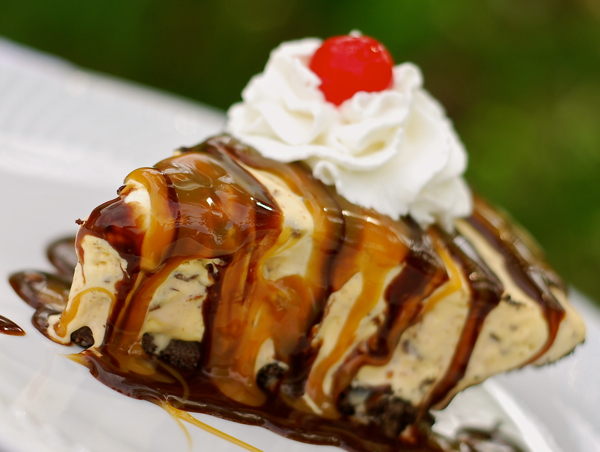 ~oreo and heath ice cream pie~
"Chocolate is a perfect food, as wholesome as it is delicious, a beneficent restorer of exhausted power. It is the best friend of those engaged in literary pursuits." – Baron Justus von Liebig
Gracie requested this ice cream pie in lieu of a birthday cake this year. It really is the perfect summer treat! No baking required. This makes six generous portions. A chocolaty, Oreo crust, bits of buttery Heath crunchies throughout, creamy ice cream, topped with ooey gooey caramel and hot fudge. Top with a dollop of whipped cream and a Maraschino cherry if you wish!
one Oreo pie crust, homemade or store bought (recipe below)
1/2 gallon chocolate chip or cookies & cream ice cream
8 oz. Heath bits
1 jar caramel topping or dulce de leche
1 jar hot fudge topping or chocolate syrup
sweetened whipped cream
maraschino cherries
Freeze the crust, Heath bits and metal mixing bowl in the freezer until everything is well chilled (about 2 hours.) After everything is chilled, allow the ice cream to soften a bit (but not melt.) Place the ice cream in the metal mixing bowl (I use my Kitchen Aid mixer for this and it works like a charm.) Pour the Heath bits over and mix until the bits are well incorporated. Spread into chilled Oreo crust using a rubber spatula. Place back in the freezer to set for a few hours. When ready to serve, heat the caramel and hot fudge toppings. Cut the pie into 6 pieces and place on pretty dessert plates. Drizzle the warmed toppings over each slice. Top with whipped cream and a cherry.
homemade Oreo cookie pie crust:
30 whole, original Oreo cookies
1/3 cup melted butter
Place Oreos and butter in the bowl of a food processor. Pulse until uniform crumbs form, scraping the edges with a rubber spatula as needed. Press into a regular or deep dish 9 inch pie plate, making an even layer on the bottom of the plate and up the sides. Chill until ready to use.
Enjoy!
~Melissa
You may enjoy these related posts: