Print Friendly Version
A Restaurant Review
by
Maria Denise Davis
~Farina's Winery & Cafe ~ Grapevine Texas~
Grapevine Texas is a fantastic, quaint little town. There is a small theatre, steak house, wine shops, antique malls and plenty of other venues to check out. On this particular night, Joey and I were dining at Farina's Winery and Café.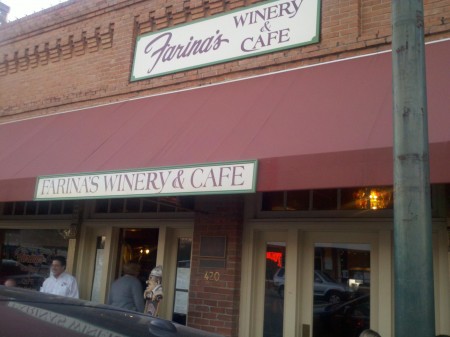 We walked past the patio tables outside and into what felt like a piece of history. The walls were brick, the floors wood, with a mahogany bar, and the clinking of glasses and chatting of many jovial people highlighted by laughter indicated happy hour was well in progress as we joined the crowd.
There was a soft female voice singing in the background, accompanied by an acoustic guitar, alighting the laughter and lifting our mood towards the grape cluster chandeliers.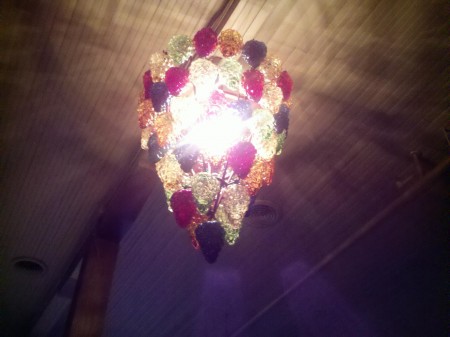 We were seated and quickly greeted by a server that had plenty of information about their vast wine selection. Being happy hour and all, wine was half price, so we tried a variety of reds, whites and blends throughout the course of the night, none of which disappointed.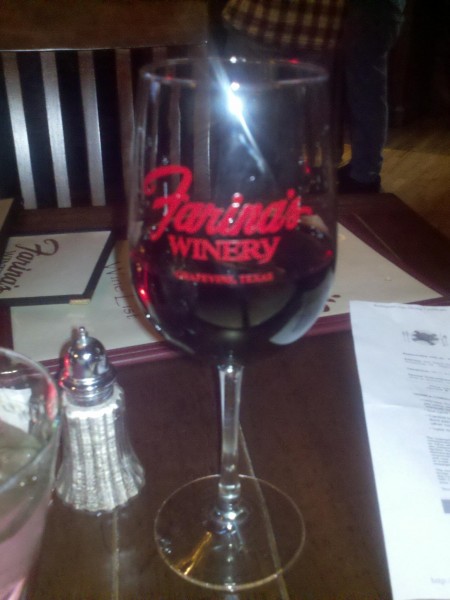 Dinner began with an appetizer of various cheeses, pesto, a creamy olive mixture, crackers and grapes. We also tried the pesto with the addictive, garlicky crusty bread.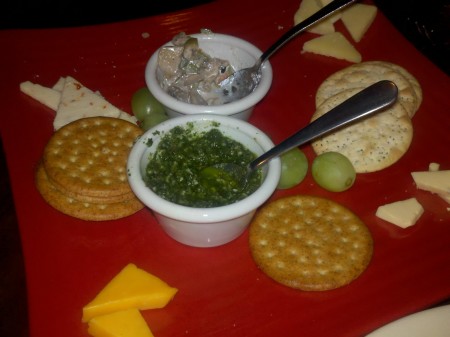 For dinner Joe ordered the meatballs and pesto penne, I chose the roasted Texas Redfish and asparagus, with pesto penne on the side. The pesto penne was served in generous portions, and was perfectly balanced in flavor. The roasted fish was rich and delightfully seasoned, winning my taste buds over from the first bite. But the crusty garlic bread near became the shining star, and we could barely stop eating it long enough to leave room for our entrees.
We finished dinner with some light conversation and a glass of port and dessert wine. It was the culmination to a great date night, in jeans and all.
~Maria Denise Davis
Thanks Maria! I can't wait to visit Farina's! Sounds like a fabulous date night!
~Melissa
You may enjoy these related posts: