Print Friendly Version
Valentine Treat 5
~Vintage Handkerchief Table Coverlet~
Jeff and I went thrifting together last week…
I was searching for something specific that day…
Vintage handkerchiefs!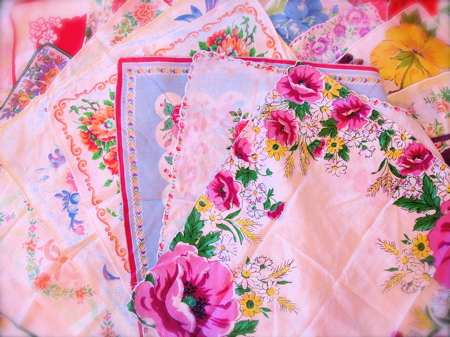 I found 24 of them!
Vintage handkerchiefs
+
A sewing machine and thread…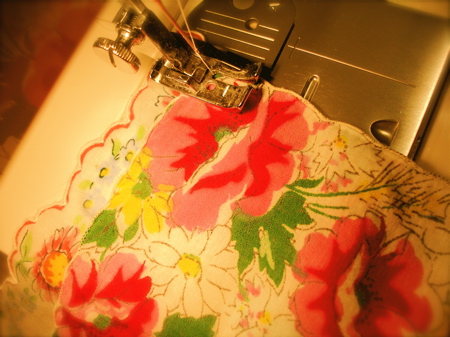 =
A romantic table coverlet!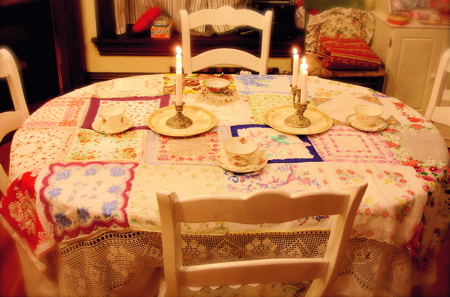 photographs by Melissa Placzek
Just go to your nearest thrift store and pick up some vintage hankies…
OR
order some vintage reproduction hankies
try to get hankies that are the same size.
If you can't, just fudge the lines.
I used many different sizes.
I think the imperfections add to the charm of the piece.
Have fun making yours!
xoxo,
Melissa
You may enjoy these related posts: