Print Friendly Version
For date night this week we had planned on going to listen to live music at Jimmy's Pub, a beautiful place located at the top of the St. James Hotel. It's a great place to relax on a Friday or Saturday evening with a nice glass of wine and delicious, unique appetizers. But, silly us didn't think to make a reservation, and since it was a night when they were featuring live music at the "Jimmy," it was packed. Lesson learned. Next time we'll call ahead.
So we took the elevator down to the bottom floor and had dinner at one of our favorite restaurants, The Port of Red Wing. We usually have to make reservations to go here, but since everyone seemed to be in the mood for live music, the restaurant was fairly quiet for a Friday night.
If you've never been to this fantastic restaurant, you're in for a treat. Beautiful atmosphere, amazingly talented and imaginative chef, and an awesome wine list.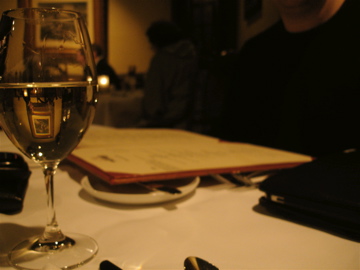 We sat by the cozy fireplace…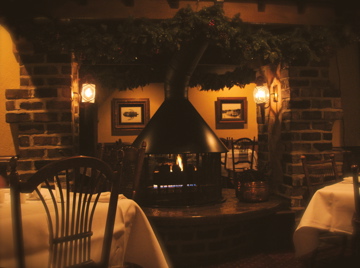 I had…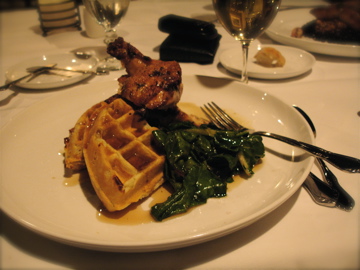 ~Chicken & Waffles~
Pan roasted Callister Farm chicken breast, savory cheddar & sage waffle, sauteed greens with Blis bourbon maple jus.
wine selections:
Duckpond Pinot Gris
La Crema Chardonnay
Jeff had…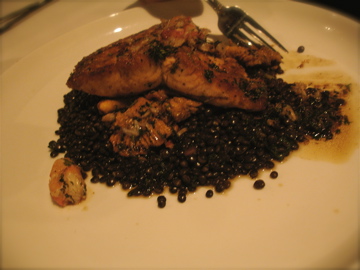 ~Pan Seared Wild Steelhead Trout~
grilled, scallion braised lentils, crab brown butter & grilled chantrelles
wine selections:
Alexander Valley Cabernet Sauvignon
My dessert…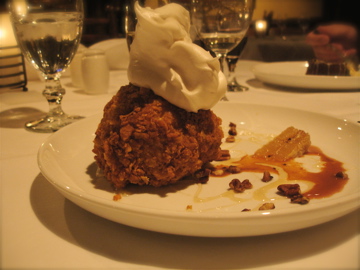 ~Fried Ice Cream~
cinnamon and cornflake crusted vanilla bean ice cream, whipped honey, cinnamon foam, toasted pecans & Busy Bee honey comb
Jeff's dessert…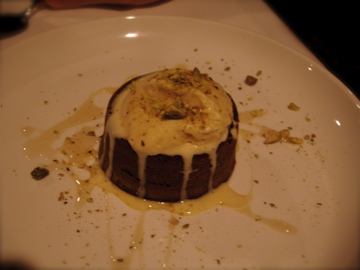 ~Guinness Chocolate Lava Cake~
Bailey's ice cream, Jameson syrup & toasted pistachios
Another wonderful meal! The next time you're visiting Red Wing be sure to give this place a try.
What did you do for date night this week?
~Melissa
You may enjoy these related posts: