Print Friendly Version
So, how many of you have tried the new breakfast sandwiches and oatmeal at Caribou? We got around to trying these breakfast offerings this past week on a date day outing, and thought they were pretty darn good.
We both tried the Chicken Apple Sausage Daybreaker…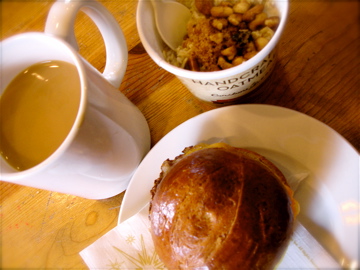 Chicken Apple Sausage Daybreaker:
Apple-seasoned chicken sausage and eggs topped with melted Wisconsin cheddar cheese on a buttery brioche roll. It's the classic breakfast sandwich with a twist! ~From the Caribou website
See nutrition information HERE.
It was yummy! I liked the hint of apple and the brioche bread.
I also had the…
Maple Brown Sugar Crunch Oatmeal with walnuts.
A Caribou spin on a crowd favorite: we combine all-natural oats with steamed milk, then add maple syrup and top with a unique, crunchy maple brown sugar crumble. Make it with our 7-grain oatmeal blend and we add soy protein to give you an extra boost! ~From the Caribou website
see nutrition information HERE
Surprisingly delicious. I added the walnuts for extra crunch. MMMMMM!
Jeff had a "Mini" sandwich along with the Daybreaker…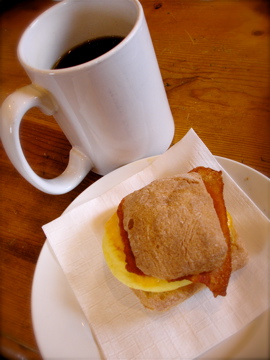 Turkey Bacon Mini
Lightly crisped turkey bacon, eggs and melted Wisconsin cheddar cheese served on a toasted mini Ciabatta roll. It's the perfect size for a snack, a small meal or to pair with another mini sandwich! ~From the Caribou website
Nutrition information HERE

He gave me a little bite so I could review it, and I thought this was delicious too. I think what impressed me the most about these sandwiches were the quality ingredients and the really good bread they use. Not your everyday, fast-food breakfast sandwiches.
and, of course, the coffee…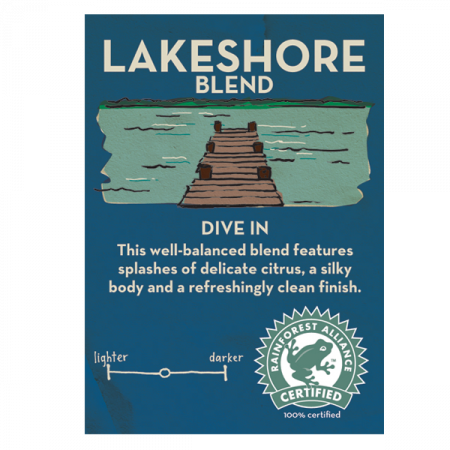 Lakeshore Blend
I had the Lakeshore blend which I thought was one of the best lighter roasts I've ever tried at Caribou. Jeff had the decaf selection of the day.
What did you do for date day this week?
~Melissa
You may enjoy these related posts: