Print Friendly Version
"When wine enlivens the heart may friendship surround the table." – Oliver Wendell Holmes
Last evening, while the sun began to set, we drove out to Falconer Vineyards. When we got out of the car the temperature had dropped noticably, there was the peaty scent of woodsmoke in the air, and the trees were becoming silhouettes against the pink sky. I am always mesmerized by the beautiful setting of this vineyard.
Falconer featured an amazingly talented husband and wife duo, Patchouli, for their "Music in the Vines" concert series. We had never seen musicians who performed with such pure joy. It was evident by the smiles on their faces, their great sense of humor, and in the sound of their music. I highly recommend going to see them when they visit your neck of the woods. Fabulous entertainment.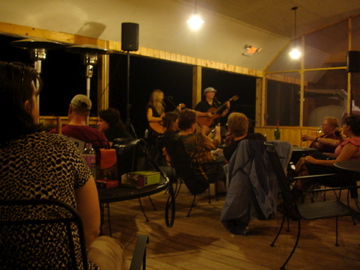 Patchouli at Falconer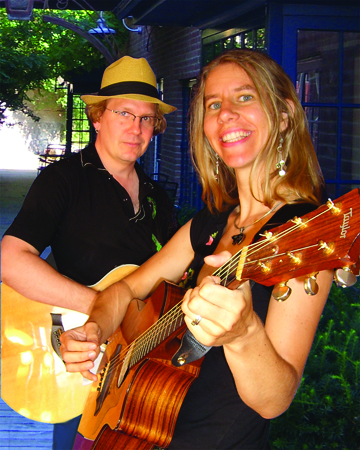 Patchouli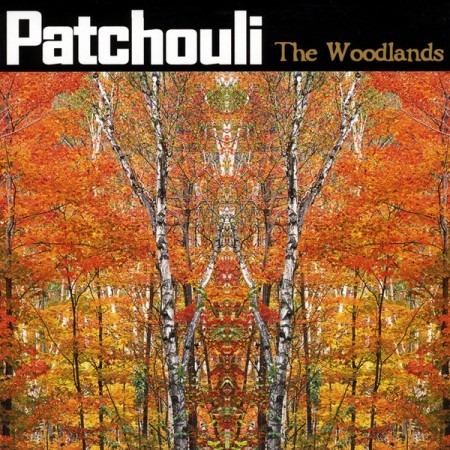 We purchased their newly released cd…The Woodlands
Falconer Vineyards was serving wood fired pizzas from their outdoor pizza oven for the first time ever! We were excited to try them.We shared the pepperoni, veggie, and my favorite- "Grapes of Wrath…" a combination of sausage, green grapes, jalapeno peppers and cheese. MMMMM!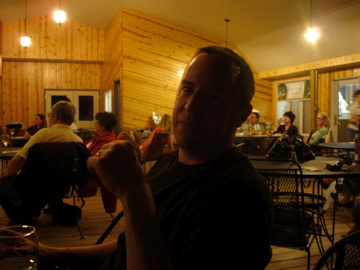 J boy at Falconer
Our friend Kris met us at the vineyard, and it was so great to see her! She brought a yummy cheese, cracker and grape picnic to share. The cheeses were fabulous! Ginger-mango, white cheddar, and a applewood smoked cheddar with paprika. We ate our pizzas and cheese picnic with a bottle of Falconer's Vignoles and a bottle of Marechal Foch. After dinner, John Falconer, made everyone complimentary s'mores in the pizza oven! What a fun, yummy treat!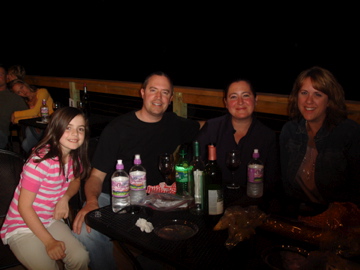 Gracie, Jeff, Melissa and Kris
How did you spend Friday night?
~Melissa

You may enjoy these related posts: