Print Friendly Version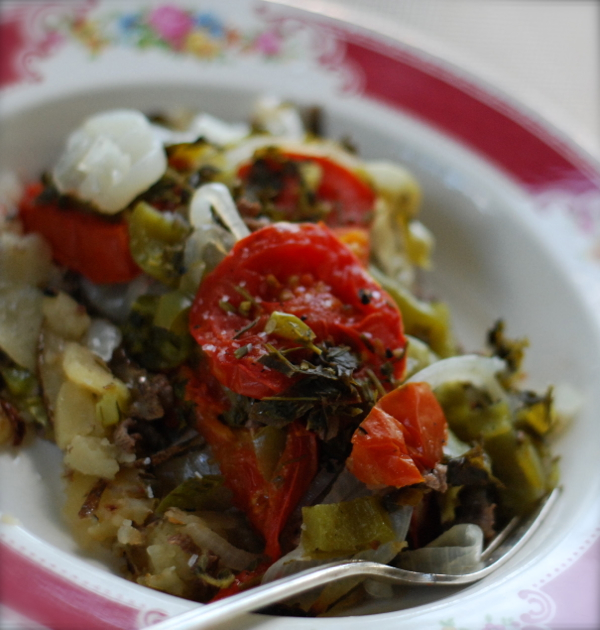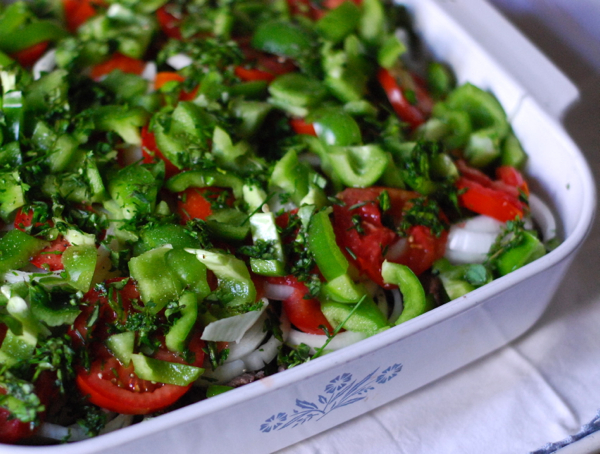 "I'm not offended by all the dumb blonde jokes because I know I'm not dumb… and I also know that I'm not blonde." ~Dolly Parton
I'm just waiting for the Dolly Parton jokes to start rolling in 😉 This is a celebrity recipe, which means Dolly herself may or may not have actually made this dish…At any rate, it is very good and easy to prepare. There's a fair amount of vegetables in it and Gracie still loves it. Maybe your kiddos will too.
Servings: 8
3 large, unpeeled potatoes (any type) washed and sliced thin
1 lb. extra lean ground beef, browned and crumbled
2 large onions, sliced, rings separated
2 large sliced tomatoes, 3 or 4  sliced Romas OR 1 (15 oz.) can diced tomatoes
1 and 1/2 green bell peppers, cut into big chunks
salt and pepper to taste ~ I use Lawry's Seasoning salt and fresh ground pepper in this recipe. I also added a little garlic powder and about 1/2 cup fresh herbs , chopped fine. (a combination of hot & spicy oregano, chives, basil and parsley.)
Lightly butter a 9×13 glass cake pan. Layer, (overlapping) potatoes and drizzle a Tablespoon or two of olive oil or melted butter. Add browned beef, separated onions, tomatoes and green peppers. Add seasonings and optional herbs. Cover with foil and bake for 2 hours at 350 degrees F.
Serve with a drizzle of ketchup if you like.
Enjoy!
~Melissa
You may enjoy these related posts: