Print Friendly Version
"A bed without a quilt is like a sky without stars." ~Author Unknown
I'd like to welcome my friend, talented quilter and entrepreneur, Maria Denise Davis, as a guest blogger and guest artist on Chin Deep today!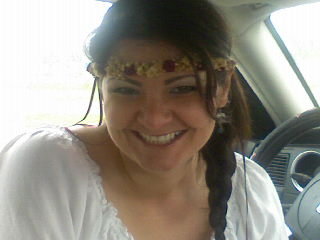 Here are some examples of her beautiful work…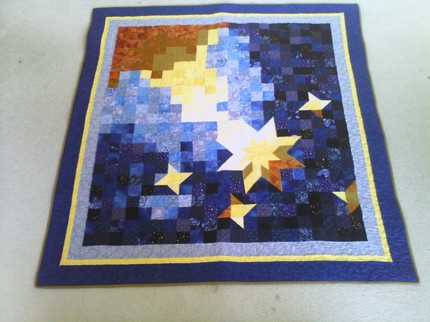 Shooting Star Quilt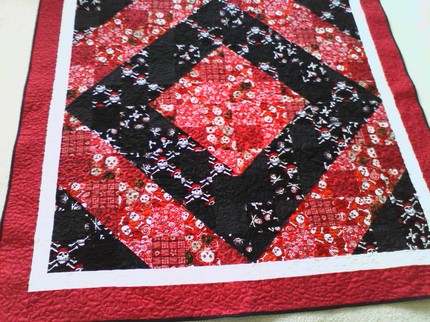 Jolly Roger Quilt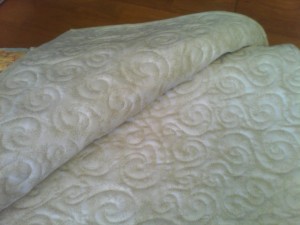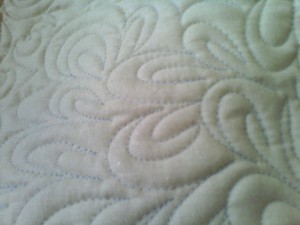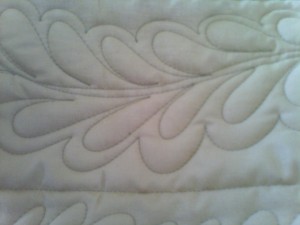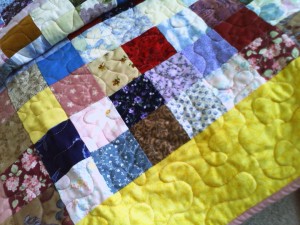 Artist Bio:
I went to US naval academy, and then spent 5 years in the navy, going from Annapolis, MD to Newport, RI to San Diego, CA to Bremerton, WA. When I completed my career in the naval academy, I got a job at Target in distribution. I worked in Sacramento, CA, upstate NY and Bremerton WA.
Then…I met Stacia, who taught me how to raise chickens, make jam and quilt. I decided to move to Olympia WA and started working in distribution management for the Home Depot. At the time, I had a huge organic garden, ran a marathon and raised chickens. I then had the opportunity to run my own warehouse so we moved to phoenix, AZ. Hot and dry was not my thing so I took a lateral to work south of Dallas. Hating my job, I started looking for a new one immediately, not finding anything that fit the bill.  After being allowed to work from home, I was fired for attendance, which was the best thing that ever happened to me. I started quilting more to mend my soul from the manner in which my corporate escape had occurred. I knew I could never return to that environment; being totally present as a mother for my daughters was too important, and I had missed out on it for too long. So I decided to try quilting as my business. I saw this note on MSn about etsy. I decided to open a store. Then I met Connie at the local quilt shop and she taught me how to use the long arm machine. I've taken classes to improve my skills and NOW have bought my own machine and opened the Longarm Quilting Studio across from the quilt shop in Lewisville. I LOVE to quilt, but I can also make a quilt from scratch for someone. Putting together the colors and patterns is what I really enjoy, and 'doodling', as we call it, on the quilt is even better. But when I need a break from quilting, I make jams and nut butters and work on my garden. I started making mainly almond butter because I know exactly what goes into what I make, and I don't want to feed my kids ingredients I can't pronounce. Nut butters (almond, cashew or peanut) are incredible, and tend to be expensive at the store. I don't add sugar or preservatives to mine, so again, it's great for my family. My ultimate goal is to homestead, and to help others learn how to live naturally and self-sustainably. I also enjoy teaching, and would love to do that as well. Supporting one's own family is easy, it just takes the conscious effort to abstain from mass marketed products.
My girls (Kaela 12, and Amy, eight) and I live with my boyfriend Joe in Flower Mound (north west of Dallas, TX). We have 3 cats: Iris (Kaela's), Kelly (Amy's), Fred (my tuxedo) a turtle (Speed), and 2 fish. My goal is to grow my quilting skills and business and to be well known for my work and sought out to teach others. My intention is to show my girls how they can live the life they want, to get up and press on when someone knocks them down, to grieve, cry and persevere through their actions. It's okay to be scared, but not okay to let fear stop you. One of my friends says I'm a strong, confident woman. I don't always feel that way, and i think it's okay to show my girls that side of myself too. Life is full of strangeness and difficulty. But it's also full of amazing sunsets and deep laughter.
Thank You Maria for that beautiful story! Now I feel inspired to do some gardening and create!
For more examples of Maria's gorgeous quilts click here.
And here is a link to her Etsy store where you can view more of her creations, including "Edible Yummies!"
~Melissa
You may enjoy these related posts: