Print Friendly Version
A Mad Hatter's Tea Party!
I love sharing tea with lovely ladies and boysies 🙂
Building a teacup collection is so much more enjoyable when you can actually use the teacups and share tea with friends!

Yesterday I celebrated my 39th birthday with my closest family and friends.
Here are some scenes from the celebration. I will be sure to write another post including costume pics and recipes…
Taking Tea With Alice…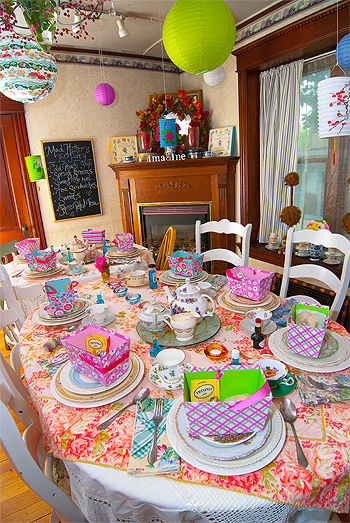 Party palette inspired by summer gardens…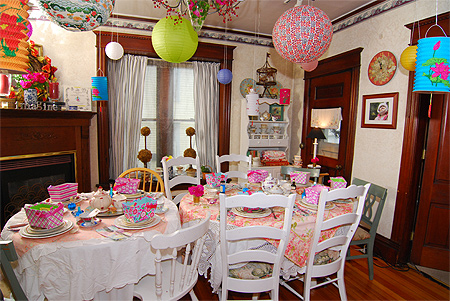 the tea menu included…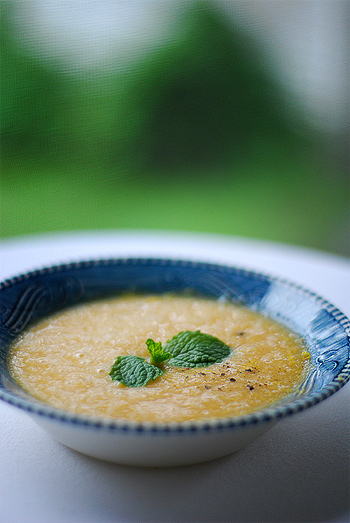 cold spiced peach soup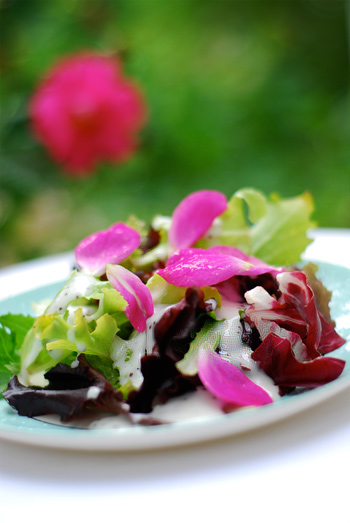 spring greens with poppyseed dressing & rose petals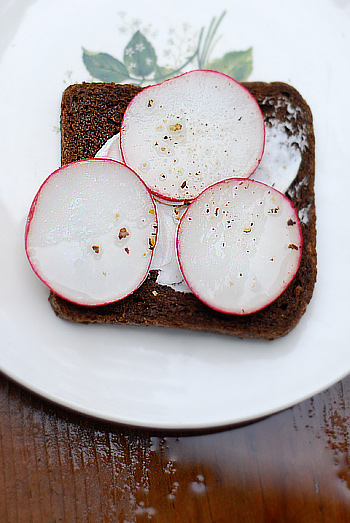 radish sandwich on baby rye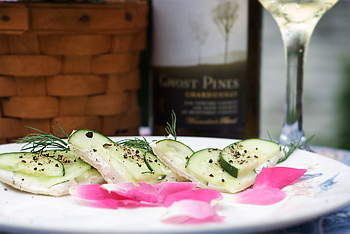 cucumber sandwich with herbed spread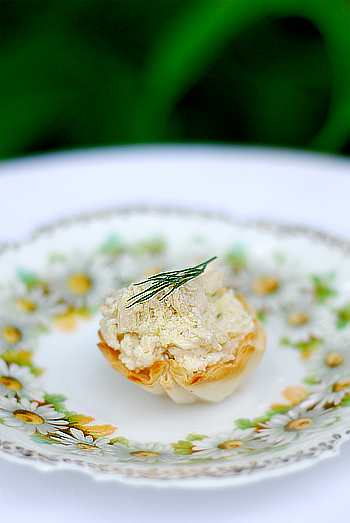 ginger chicken salad phyllo cup
Carrot Cheddar Curry Sandwich Fingers
Mini Vanilla Cupcakes, Chocolate Raspberry Cake, Mini Cream Puffs and Chocolates…
more tomorrow…
XO,
Melissa
You may enjoy these related posts: