Print Friendly Version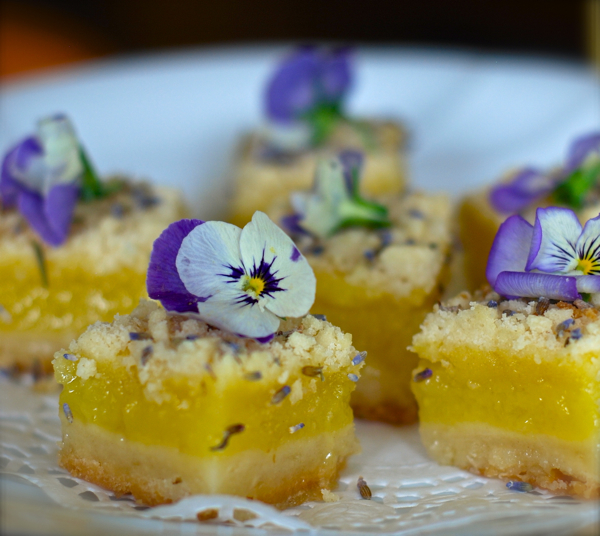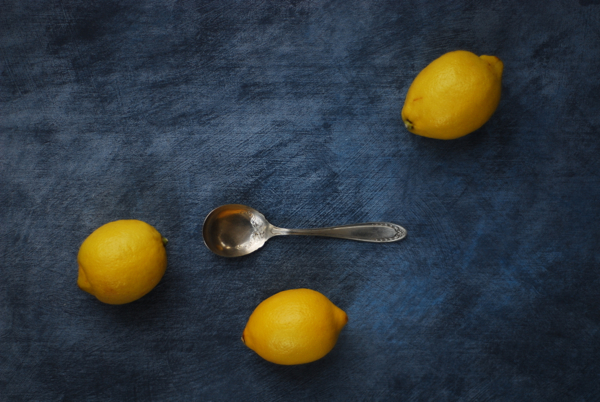 "Knowest thou the land where the lemon trees bloom, where gold orange glows in the deep thicket's gloom, where a wind ever soft from the blue heaven blows, and the groves are of laurel and myrtle and rose?" ~Johann Wolfgang Von Goethe
These are the best lemon bars I've ever made. They're adapted from Ina Garten's cook book "Barefoot Contessa Parties!" The crust is a buttery shortbread and the filing is the lemony-est lemon. Enjoy!
For the crust:
1/2 pound butter, at room temperature
1/2 cup granulated sugar
2 cups flour
1/8 teaspoon kosher salt
For the filling:
6 jumbo eggs at room temperature
3 cups granulated sugar
2 tablespoons grated lemon zest
1 cup freshly squeezed lemon juice
1 cup flour
Confectioners' sugar, for dusting
garnish with lavender blossoms and edible flowers if you wish
Directions
Preheat the oven to 350 degrees F.
For the crust, mix the butter and sugar until light in the bowl of a table top mixer fitted with the paddle attachment. Combine the flour and salt and, with the mixer on low, add to the butter until just mixed. Pour the dough onto a well-floured board and gather into a ball. Flatten the dough with floured hands and press it into a 9 by 13 by 2-inch baking sheet, building up a 1/2-inch edge on all sides. Chill in refrigerator for 15 minutes.
Bake the crust for 15 to 20 minutes, until very lightly browned. Let cool on a wire rack. Leave the oven on.
For the filling, whisk together the eggs, sugar, lemon zest, lemon juice, and flour. Pour over the crust and bake for 30 to 35 minutes, until the filling is set. Allow to cool to room temperature.
Cut into triangles and dust with confectioners' sugar.
~Melissa
You may enjoy these related posts: