Print Friendly Version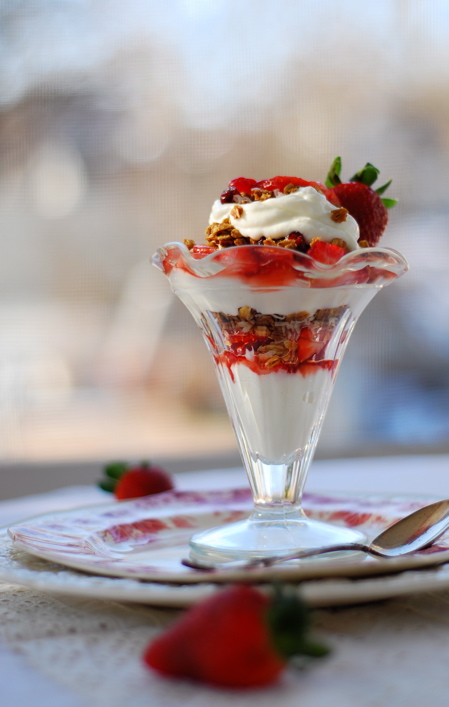 This recipe was originally published in my book "Chin Deep in Bubbles" on page 63. Since then I have made a few changes to the recipe. This is a simple, delicious, dessert-like breakfast, lunch or snack that is good for you. It's also a great way to get your children to eat fresh fruit.
Because Greek yogurt is so high in fiber and protein, it is very filling. I think you'll be surprised how little of this delicious treat you'll need to feel satisfied.
~ Breakfast Parfait ~
In a pretty parfait glass, layer:
Greek, vanilla yogurt (such as Chobani or Oikos)
home made granola (or your favorite brand of boxed granola, a good one is Kashi)
  fresh strawberries, blueberries or raspberries (that have been washed and macerated in orange juice or a little orange marmalade)
  Repeat so you get alternating layers.
pretty and yummy!
Enjoy!
~Melissa
You may enjoy these related posts: